Short Fiction + Poetry • New Writing Vol. 3
Secret duets, murdered butterflies, sabotage, pockets full of pink, and the desire to be desired: all these and more make up volume three of New Writing, our collection of original short-fiction and poetry from India. This third edition of New Writing features no fewer than 25 short stories and poems inspired by our theme ('Strange Love'), all of which have been handpicked by our trio of judges: Krishna Udayasankar, Sharanya Manivannan, and Jai Arjun Singh.
Foreword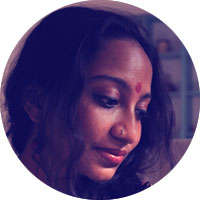 It's always with some trepidation that one opens a shortlist of selections for a contest—but what a pleasure the pieces of fiction I read for Helter Skelter's New Writing: Vol. 3 were. I laughed out loud to the hilarious The Groom and His Dog. I loved the simple, elegantly-told narrative of Trees. And the poignance of Duet stayed with me well into the next day after my marathon afternoon of reading and rating. I was truly delighted by the quality of the writing in the fiction shortlist. It was a pleasure to read these stories, and I hope all of them see the light of many computer screens, if not in this anthology then in another.
— Sharanya Manivannan
Volume Three: Index
The Tap #33
What's Popular
Published on 05/07/2017

Published on 05/03/2018

Published on 11/03/2019

Published on 19/01/2016

Published on 20/02/2015