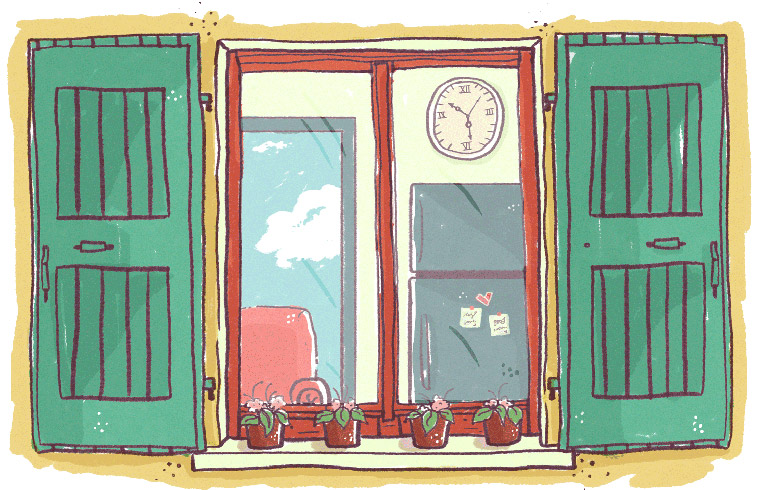 You would be pleased to know
that the evidence has been removed—
one forgotten earring,
ten strands of curly black hair,
two good morning notes,
and an origami heart on the fridge.
You are now sufficiently expunged.
The bedcovers have been straightened
and the crime scene
is sanitised.

Harshita is a student of politics. She likes reading pretty much everything and thinking of life in narratives. She is also a serial Facebook-quitter.

Kruttika is a graphic designer by education, an illustrator by choice. Social media extrovert. Social introvert. Loves drawing on walls and daydreaming occasionally. Currently lives and works in New Delhi.