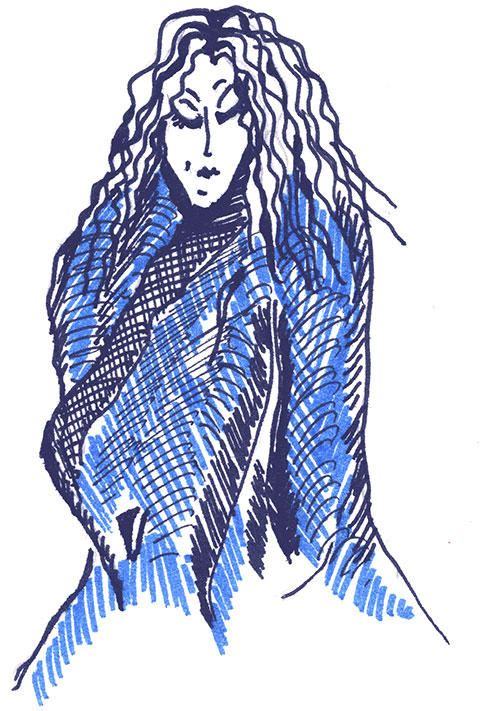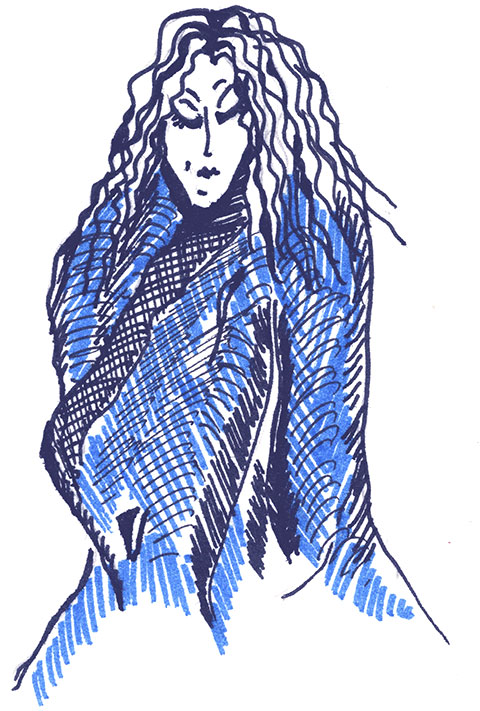 Once the rain is past,
I could roll the window down
to let out your scent, your presence
that lingers here beside me
like all the bad choices I've made.
I could let it all out.
Beloved, wrap yourself
in a favourite shawl.
Hold yourself close.
When I am done,
I will leave you a ghost,
a thing of mist
to lurk along the road
paling under a paler sky,
waiting for the rain
to wash you away.

Krishnakumar is a writer based in Mumbai. His work has been featured in nthposition, Pyrta, nether, and other online and offline magazines in the past.

Kavisha is a graphic designer who thinks like a fine artist. Besides communicating visually, she writes eloquently and, true to her name, rhymes often and with passion.