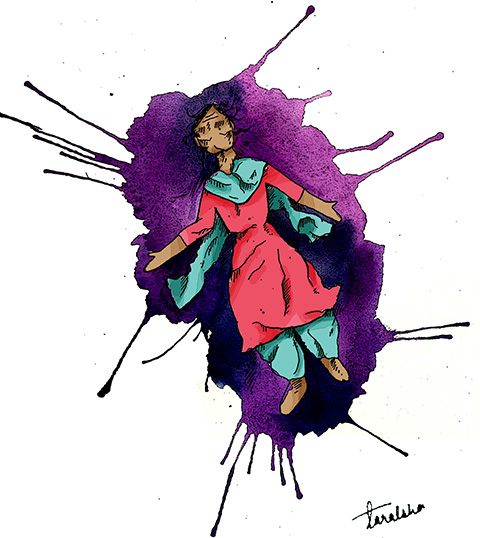 I take you
like a paper doll
and crumple you
because I find that
the noise you make
drowns out the real sound
of your bones ageing
and you fading.

Shruti is a 24-year-old literature postgraduate from Jawaharlal Nehru University. By day she's an editor at a children's publishing house and a word-ninja by night. Her favourite movie is Jaani Dushman—Sonu Nigam had her at his red spandex pants and she hasn't felt love like that ever since.

Tara is an aspiring artist/illustrator from New Delhi. She's not good at much else. Literature and sporadic post-hardcore obsessions keep her doodling.