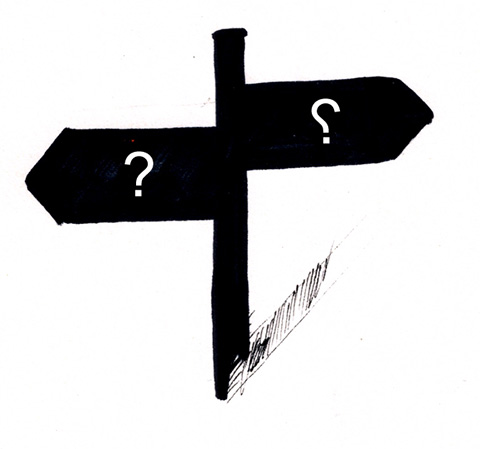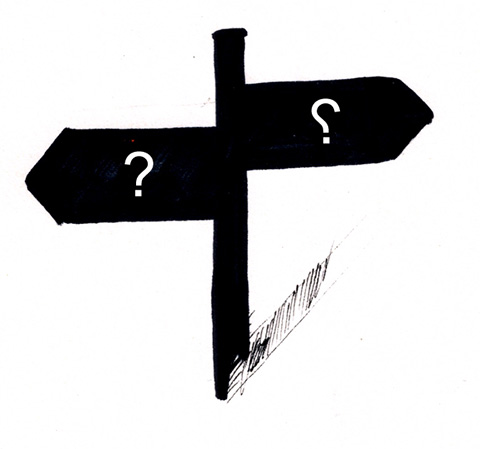 Where you came from,
even the streets were lined with light bulbs
nudging you along a trail
towards the oak wood you smelt on your
father's stationery and the sandalwood
your grandmother anointed you with.
Where I come from,

there are no lines that run into each other
head-butting like rams at the centre of a crowd,

nothing to tell me where I'm going to or coming from.

I was baptised with dead saffron and don't know

what simple games of your childhood sound like.

And because you tread my land with anxiety,

almost like a child realising with an inching desperation

that he lost the hand in the crowd,

I haven't the heart to tell you that
I am not your answer.

Shruti is a 24-year-old literature postgraduate from Jawaharlal Nehru University. By day she's an editor at a children's publishing house and a word-ninja by night. Her favourite movie is Jaani Dushman—Sonu Nigam had her at his red spandex pants and she hasn't felt love like that ever since.

Kavisha is a graphic designer who thinks like a fine artist. Besides communicating visually, she writes eloquently and, true to her name, rhymes often and with passion.