Multi-platinum selling producer and DJ David Guetta will perform in India for the first time this March, as part of the Eristoff Invasion festival.
With massive hits such as 'Love is Gone', 'When Love Takes Over', and 'Sexy Bitch', David Guetta is undoubtedly one of the most popular and well-loved DJs in the world. Indian audiences will see performances by the Grammy Award-winning artist in three cities: Bangalore, Delhi, and Pune.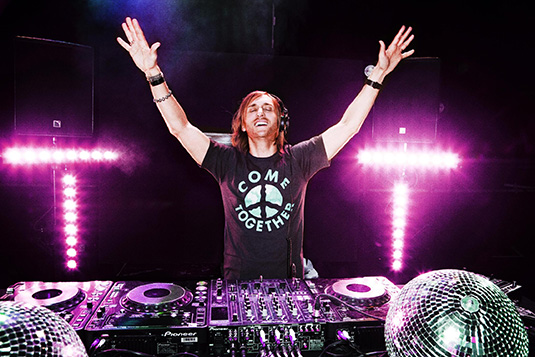 David Guetta performs live in India for the first time in March.
When asked about performing in India for the first time, David Guetta said, "I'm excited to finally get to play in India. I know my music has been heard and supported for many years, but until now it's been impossible to get there. This will be a very special tour, I'm sure."
Tickets for the performances are now on sale. Click here to buy tickets and for more information about Eristoff Invasion.
Essentials:
David Guetta India Tour
March 9: Huda Grounds, New Delhi
Tickets priced at Rs 2,000
March 10: Amanora Park Town, Pune
Tickets priced at Rs 2,000
March 11: Palace Grounds, Bangalore
Tickets priced at Rs 1,950