The first Eristoff Invasion pre-party takes place in Pune this weekend, and features DJs Ma Faiza and Yusuf Kapasi. These performances are meant as a prelude to David Guetta's India tour this March, as part of the second edition of the Eristoff Invasion festival (click here for details).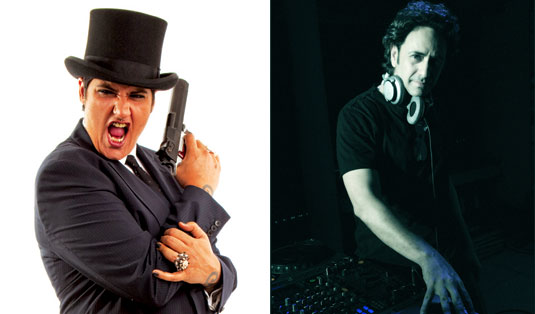 DJs Ma Faiza and Yusuf Kapasi, live at Hard Rock Café, Pune.
DJ Ma Faiza is known for her progressive electro music around the world, and is one of the best-known exports of the Indian E.D.M. scene. Yusuf Kapasi is a resident of Pune and has been a regular performer at clubs such as The Elbow Room, Area 51, Gaia, and High Spirits. He will be opening for DJ Ma Faiza.
Essentials:
Eristoff Invasion 2012 pre-party with Ma Faiza + Yusuf Kapasi
Date: Friday, February 10, 9 p.m. onwards
Venue: Hard Rock Café, Pune
Entry Fee: Rs 500