'Chain Reactions' is an initiative by the Centre for Youth Development and Activities (C.Y.D.A.) and the Film and Television Institute of India (F.T.I.I.), providing a platform for independent musicians to collaborate and perform in the interest of social issues.
The initiative was started in in 2010 and events in the first two years dealt with the 25th anniversary of the Chernobyl disaster and the bombings at Hiroshima and Nagasaki in Japan.
Taking place on January 29 at the Shantaram Pond, F.T.I.I. (Law College Road, Pune), the third edition of the event, 'Melodies for Tibet', will be conducted in collaboration with Amplify Creative Company, and aims to spread awareness about the Tibetan War of Independence. Expect a documentary screening and performances by musicians from India, Iran, and Afghanistan, spanning across genres like electronica, classical/folk, fusion, alternative rock, acoustic, and blues/jazz. The event winds up with an open mic session, inviting members from the audience to speak up about issues that have been plaguing the Tibetan community for over 50 years.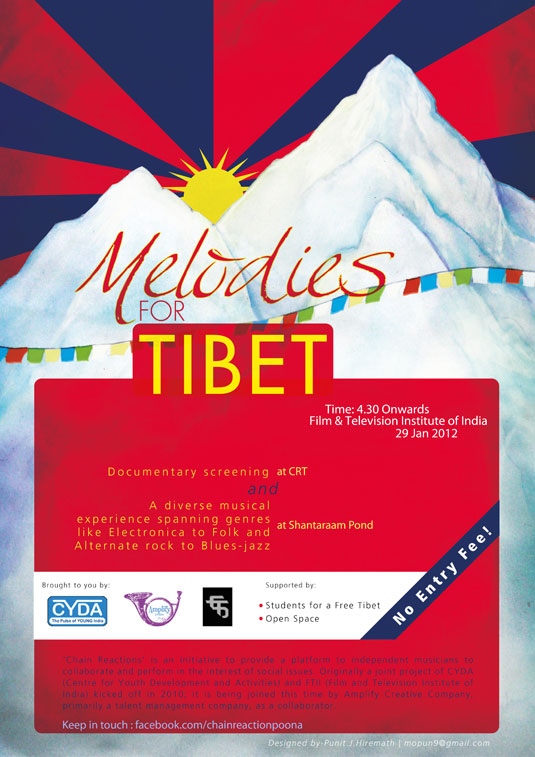 Click here for event details.