The Bacardi Black Rock Arena puts the hardcore in the happiest music festival in India. Populated by head banging black-adorned figures, heavy music is respected in this territory and there are no two ways about it. This behemoth of a stage plays host to a variety of sub-genres in metal and rock ranging from alternative rock to thrash and hardcore metal. Mosh pits and devil's horns will grace the Arena once again this year as the artists take to the stage with renewed ferocity. Get ready for one more round of sprained necks and missing voices. Here's what you can look forward to—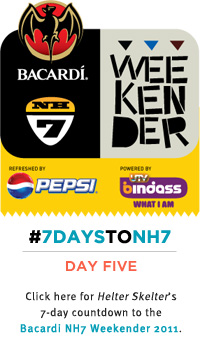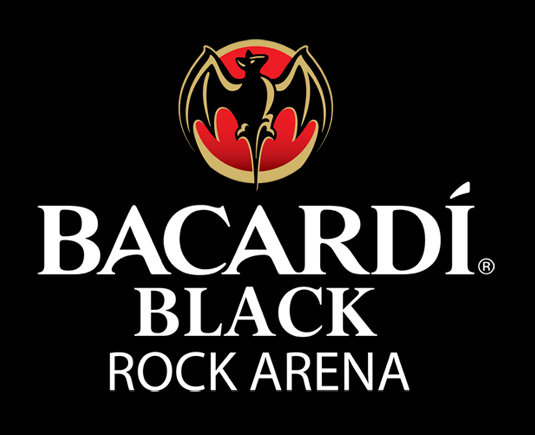 Blakc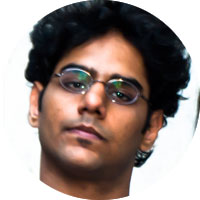 Formed in 2006, Blakc has been one of the more refreshing acts to emerge from Bombay in the recent past. The five-piece outfit has an explosive stage act and it's no surprise that they were finalists at prestigious competitions such as Independence Rock and Campus Rock Idols. The band released its debut album Choking on a Dream in 2009.
What Blakc has been up to: "We've played around eight shows in the last two months in Bombay and Pune—a mix of college and pub gigs. We were selected by popular vote to open for Metallica in Delhi; but the show didn't happen. Now, I guess we'll always be the band who almost opened for Metallica. We're looking to release our second album soon. We're also currently working on a music video for a song off the new album."
What you can expect from Blakc's set: "We're looking to take advantage of the fact that there are going to be so many artists at the festival—hopefully we'll get to collaborate with one of them. Our sound is also evolving from a pure grunge sound to a more alternative/progressive, weird sort of sound. Whenever we play a big stage, it ends up getting trashed, so I hope that happens this time as well."
What guitarist Anish Menon is looking forward to at the Weekender: "I missed the festival the last time around. This time, I'm totally expecting a memory lapse of about two and a half days (laughs). I know some musicians from outside Bombay who I haven't had a chance to meet yet, so I'm looking forward to meet them and sit down with them and jam with them. Really looking forward to some collaboration. You never get a chance otherwise to meet so many other artists at any other event in India."
Sound Check:
'Newspaper Boy':
Goddess Gagged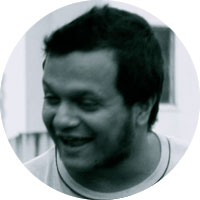 This five-member metal band from Mumbai comprises Siddharth Basrur (vocals), Arman Menzies (guitars), Devesh Dayal (guitar), Krishna Jhaveri (bass), and Jeremy D'Souza (drums). They step away from alternative rock to take a stab at progressive-riddled post-hardcore. Their new album Resurfaces released in November 2011.
What Goddess Gagged has been up to: "We are on the verge of releasing our new album Resurfaces. We started recording in May, and pretty much took our own sweet time. We finished at the end of July, and now our music video 'Sink or Swim' is out as well."
What you can expect from Goddess Gagged's set: "We're going to be playing the entire album, plus a new track. We're really looking forward to it; we've heard a lot about it being the happiest festival—and it's not just the music, either. There seems to be something about the entire vibe of the fest."
What vocalist Siddharth Basrur is looking forward to at the Weekender: "We can't wait for NH7. Unfortunately, we weren't there last as we were playing in Shillong, but we've heard quite a bit about it."
Sound Check:
'Sink or Swim':

Menwhopause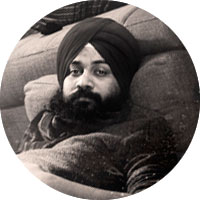 Delhi's Menwhopause have gone from strength to strength since they got together in 2001. Their easy, soulful sound has won them many fans across the country. They are also the only Indian band so far to have been invited to perform at the SXSW festival in Austin, Texas.
What Menwhopause has been up to: "We've been touring a lot—we've covered around 13-14 cities around India, promoting our album Easy. The highlight of the tour was a five-city northeast India tour in September. We're just getting started on our third album titled Haze."
What you can expect from Menwhopause's set: "Let's keep it confidential for now (laughs). We're performing at a good slot and on one of the biggest stages of the festival. Looking forward to that."
What bassist Randeep Singh is looking forward to at the Weekender: "I'm excited by the entire feel of the festival. Just the idea of being in a festival in India for two or three days; it's a novel experience. There haven't been too many festivals like this in the country. Eastwind was one such festival but that was a few years ago. NH7 was great the first year and I'm sure it'll be great this year also. There's a buzz, a high that you feel when you're at a festival for three days. I'm looking forward to checking out new bands, talking to new people."
Sound Check:
'Can't We Be Dreaming':

(Photograph by Parikhit Pal.)
Pentagram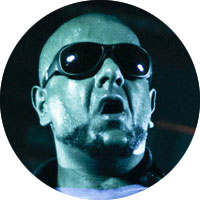 Randolph, Shiraz, Papal, and Vishal constitute Pentagram, a band formed in 1994 that has now come to be legendary in the rock scene. Rhythm House (India's premier record store) cited their first album We Are Not Listening as the fastest selling rock album in the store. Since their inception, they have crossed several milestones in terms of national and international success. With their indigenous and sometimes controversial music, they have made an indelible impact as pioneers of a counter culture in the Indian musical scene.
What Pentagram has been up to: "We've been chilling since the Bloodywood tour, mainly because the whole show situation slows down in the monsoons. We did just three or four big gigs over the last few months. Also, all of us were really busy with our various side projects. We launched our video 'Lovedrug Climbdown' on VH1 and YouTube and have been happy with the reactions to Sameer Kulavoor's animated brilliance. Things are getting more and more hectic now. Plus Bacardi NH7 Weekender is coming up, and we can't wait!"
What you can expect from Pentagram's set: "New songs, old songs done new ways, whole waves of energy. We're putting a lot of thought into it, and come Monday, we start rehearsing the ideas."
What Vishal Dadlani is looking forward to at the Weekender: "Bacardi NH7 Weekender last year was one of the best vibes we've ever felt in 17 years of playing across the country. Brilliantly organised, conceptualised, and executed. Everyone there felt a sense of joy, a sense of elevated awareness. This year's gonna be bigger and better. Some of our favourite artists are on the bill, the venue's new and much larger, there's many more interesting things happening around the music. It's gonna be beautiful!"
Sound Check:
'Voice'

The Circus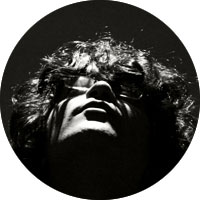 Arsh Sharma and Anshull Lal formed The Circus in 2007. This popular alternative rock act from Delhi reached the finals of Channel [V] Launch Pad in 2009, and released their debut album From Space last year.
What the Circus has been up to: "We've just been gigging as much as we can. We're also currently recording our second album, which we're planning to release by early 2012."
What you can expect from the Circus's set: "We don't have anything special planned for NH7. It's just going to be a typical Circus gig—lots of fun. Our setlist will comprise of 45 minutes of some of the best songs that we have."
What guitarist Arsh Sharma is looking forward to at the Weekender: "I hope that a lot of people who haven't seen us before get to see us perform and that we have a sizable turnout for our set."
Sound Check:
'Japanese Rebellion':
[audio:http://helterskelter.in/media/JapaneseRebellion.mp3]
Tough on Tobacco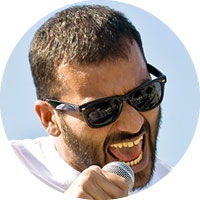 Dabbling in pop, rock, and reggae with an inclination towards genre-bending, Tough on Tobacco comes with a loose anti-smoking message. Tough on Tobacco is Sidd Coutto (vocals), Niranjan 'Pozy' Dhar (guitar), Gaurav Gupta (guitar/vocals), Johan Pais (bass), and Jai Row Kavi (drums).
What Tough on Tobacco has been up to: "We've been touring the country and performing a bit. We also have some new stuff that we played at the Oktoberfest in Bangalore recently. I recently recorded and released my debut solo album, Sunny Side Up and performed a one-man show with a looper."
What you can expect from Tough on Tobacco's set: "We have four new songs that we want to perform at NH7. We're quite bored of our old material honestly, so we're going to be coming up with new stuff. Our set is probably going to be less reggae and more rock this year. There's also going to be a comedy stage, so I'm looking forward to be a part of that."
What Sidd Coutto is looking forward to at the Weekender: "We absolutely loved NH7 last year but I'm going to go the safe way and turn up with no expectations. I just want to go there and see what it's like this time round."
Sound Check:
'Taxi Song':
Bhayanak Maut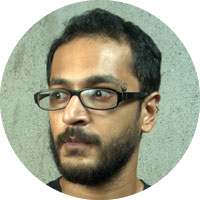 With their unique mixture of death metal and hardcore metal, Bhayanak Maut is arguably India's most popular metal band today, and their hits such as 'Ranti Nasha' and 'MNS Messenger' have inspired many a mosh pit at venues across the country.
What Bhayanak Maut has been up to: "We're in the process of writing a new album; a lot of ideas and songs are in place, but we're taking the process really slow this time. We're taking our time, mulling over songs, letting them breathe and grow. So far, we're very happy with how it's going. We've been trying to play fewer shows so we can concentrate on the new album—it should be released in the first half of 2012. The album is a concept album about serial killers, with around 10-12 songs."
What you can expect from Bhayanak Maut's set: "Having played there last year (last year was epic for us), it was on par with international festivals. We're really stoked and want to go all out this time. We'll be playing four brand new songs from the new album. It's going to be a long, intense set, and we will try to make it sonically and visually the best Bhayanak Maut gig people have been to. Since we're playing on a big enough stage, we have the liberty to do what we want."
What drummer Rahul Hariharan is looking forward to at the Weekender: "After last year, my expectations are really fucking high, so I hope I'm not let down this time! I'm sure the organisers will top themselves. I'm very stoked about the tattoo convention. I have an arm with tattoos from all the festivals that I go to, so an NH7 Weekender tattoo will be added to that."
Sound Check:
'Dear Name':
[audio:http://helterskelter.in/media/Dearname.mp3]
Demonic Resurrection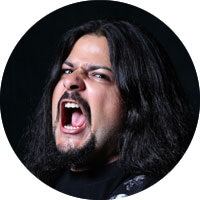 Sahil 'The Demonstealer' Makhija has remained the core of Demonic Resurrection since its formation in 2000. The band created waves in its early days by performing and recording original extreme metal when the Indian music scene was primarily focused on tribute and cover bands. Ten years later, they have come a long way, with an international gig at the prestigious Inferno Metal Festival in Norway in April 2010, regular rotation of their videos on VH1, and worldwide distribution of their albums by Candlelight Records since 2010.
What Demonic Resurrection has been up to: "We've been performing at a lot of pre-parties for NH7. Our bass player wasn't available at one of our shows in Amboli, so we got four bass players from other bands to join us onstage. Each of them joined us for two songs each and it was a very unique experience having so much variety all in one show. We'd rehearsed for a couple of weeks before and NH7 was all for it and gave us the go ahead. We really wanted to do something different and mix up our act a little. Currently, we are writing new music for an album slated for next year."
What you can expect from Demonic Resurrection's set: "Well, for this year's gig at NH7 we're trying to put together the heaviest set we've ever played. We're still working on the production part of it. Fingers crossed!"
What Sahil is looking forward to at the Weekender: "As a festival, we loved it. Artists love the fest—it's unbelievable how much the organisation went out of its way to make everyone comfortable. I think it's one of the few fests in India which is like an international fest. We're just going to go there to enjoy the atmosphere, and party. We're hoping it'll be a big turnout this year."
Sound Check:
'Apocalyptic Dawn':
[audio:http://dl.dropbox.com/u/1953726/03%20-%20Apocalyptic%20Dawn.mp3]
Motherjane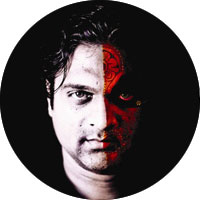 Rated as Asia's number one rock band at the A.V.I.M.A. Awards in 2009, Kochi's Motherjane is one of India's best and most loved progressive metal bands. With two albums (Insane Biography and Maktub) under their belts, the band's sound is tailor-made for big arenas—what better place than the Bacardi Black Rock Arena to watch them live?
What Motherjane has been up to: "We've just got a new guitarist, Santosh, and we're working with him on new material and a new sound. A period of self-discovery is going on for the band."
What you can expect from Motherjane's set: "The first festival we ever played was somewhere in Pune a long, long time ago. To come back now and play a festival of this scale is really great, and we're going to pull out all stops. Expect a lot of new songs."
What Suraj Mani is looking forward to at the Weekender: "There is a different vibe to a festival of this sort. It's a special feeling being at a music festival like the Weekender; something like this never happens again in your life. You never meet the same people at the same time again. It's a wonderful feeling to be in that kind of atmosphere."
Sound Check:
'Chasing the Sun':

Scribe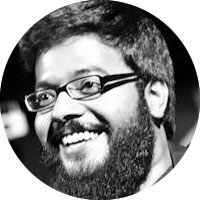 With some of the most talented musicians in the country, Scribe is as close to an Indian metal supergroup as you get. Formed in 2005, the band has released two critically (and popularly) acclaimed albums, Confect and Mark of Teja. They were recently also nominated for an MTV Europe Music Award.
What Scribe has been up to: "We were hoping to release our new album on the day of our show at the Weekender. We actually knew about our slot at NH7 quite in advance. In the middle of everything, I got involved with the Dewarists T.V. show, so we couldn't wrap up the album in time. But we will announce the name of the album at NH7 and we have a lot of surprises for fans as well."
What you can expect from Scribe's set: "Well, we've got ourselves a pav bhaji stall and we're also releasing our first (long overdue) t-shirt. We'll also be playing some new tracks that we've never played before. We will be collaborating with a lot of artists for our set as well—I can't divulge their names at the moment, though."
What vocalist Vishwesh Krishnamoorthy is looking forward to at the Weekender: "It's the best festival this side of the continent, so I'm just looking forward to spending three days with all the people who are relevant in the scene. I'm looking forward to some great predicaments like trying to decide which band to watch when. Those are great problems to have, when you're really running from one stage to another so you can catch every possible band. Apart from that there's the market and Yogurt Bay and, of course, the pav bhaji stall."
Sound Check:
'I Love You, Pav Bhaji':
[audio:http://helterskelter.in/media/ScribePavBhaji.mp3]
Skyharbor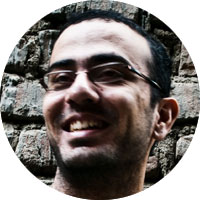 What began as a simple bedroom studio project by multi-instrumentalist Keshav Dhar has evolved into one of India's most interesting metal projects. A debut Skyharbor album is in the works, and will feature big names from the Indian and international metal community such as Marty Friedman (ex-Megadeth), Daniel Tompkins (TesseracT), Vishal Singh (Amogh Symphony), Sunneith Revankar (Bhayanak Maut), and Nikhil Rufus Raj (Indigo Children).
What Keshav has been up to: "I've just finished mastering my debut album Blinding White Noise and have been preparing for the Bacardi NH7 Weekender."
What you can expect from Skyharbor's set: "Expect to hear what we sound like on a recording except that it will be a little more open, raw. Fans will also get to see our drummer for the first time."
What Keshav is looking forward to at the Weekender: "I just want to have a good show; make a good first impression on people. We're playing an instrumental set, so it's harder to impress people, but we're looking forward to a good show. Personally I want to have a good time and meet a lot of friends."
Sound Check:
'Celestial':
Celestial by Skyharbor
———
Check out the entire lineup of artists performing at the Bacardi Black Rock Arena at this location.
An unintentional Symphony of Destruction, Aditi Dharmadhikari has a special love for rough roads. Look for a pretty little face, lots of curly hair, a nosering, and someone who is getting into—or barely out of—a retarded situation, and there she'll be.