The Dewarists Stage has carved itself a snug little niche in festival-goers's hearts as the stage with soul. This is where rows and rows of orb-like yellow lamps set aglow the smiling faces in the evenings, as the folksy music reaches out to encompass and enrapture the entire vicinity. There is an unmistakable and infectious ethnicity at its essence that draws the crowd back here again and again. This year, the Dewarists Stage will be playing host to Imogen Heap. Here's what else it's got in store—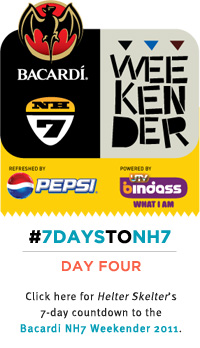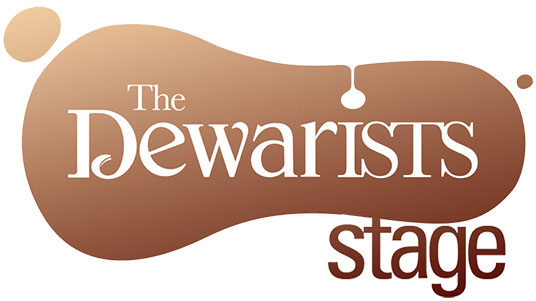 Advaita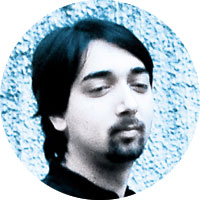 The eight members of Delhi-based band Advaita describe themselves as an "eclectic music group". One of the more respected fusion outfits in the country today, their debut album Grounded in Space was very well-received by audiences around the country.
What Advaita has been up to: "We've been finalising the mixing and production of our second album. The working title for the album is The Silent Sea. We were also recently featured on T.V. shows like MTV Unplugged and Coke Studio. Other than that we've just been busy playing shows."
What you can expect from Advaita's set: "We are not playing for very long—only about 45 minutes. We're probably going to be playing in front of a lot of people that have never seen us before, and we really want to make an impression. We'll be playing a really energetic set, which will include some of the songs from the new album."
What guitarist Abhishek Mathur is looking forward to at the Weekender: "I'm looking forward to watching a lot of acts this year, especially Imogen Heap. A lot of us in the band are big fans of her solo stuff as well as her work with Frou Frou. We weren't there for the first year of the festival, but we heard and read a lot about it. It has really become the premier music festival in India. I think music festivals are the way that the scene will move forward, and I'm really looking forward to being a part of NH7 this year."
Sound Check:
'Miliha':
[audio:http://helterskelter.in/media/Miliha.mp3]
Hipnotribe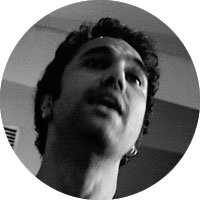 Bringing together rock, funk, jazz, and rap, Hipnotribe was formed in Mumbai by brothers Naresh and Paresh Kamath. The band also comprises Kurt Peters, Sankarshan 'Shanks' Kini, Abhijit Nalani and Sanket Athale. Hipnotribe is here to mix genres like nobody's business.
What Hipnotribe has been up to: "We've been working on an album for over a year now. We initially wanted it to be ready for NH7, but it's in the last stages of completion. I guess it'll be released just after the festival. Oh, and our band was featured on MTV Roots on November 11. It was a great experience having our own episode and our first music video, 'Dark and Delicious', premiered then as well."
What you can expect from Hipnotribe's set: "We're going to be playing a lot of original music—we'll be mixing rock and rap, and there's some instrumental tracks as well. There are very different types of music that we're mixing but genre mixing comes naturally now, especially since my voice is suited to rap."
What Paresh is looking forward to at the Weekender: "NH7 last year was brilliant; I actually took my daughter there. The spirit of the whole thing was so cool. I expect it to be even better this year, with more people. There's been a lot of curiosity generated this year with such a variety of acts. I'm really looking forward to the Dewarists Stage and Imogen Heap's performance in particular. I also want a lot of impromptu jam sessions and I'm waiting to jam with Karsh Kale."
Sound Check:
'Dark and Delicious':
[audio:http://helterskelter.in/media/Hipnotribe-DarkandDelicious.mp3]
Soulmate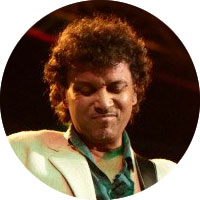 Infusing soul and blues into their music, guitarist Rudy Wallang and vocalist Tipriti Kharbangar have been around for almost a decade as the core members of Soulmate. This tight-knit act performs with various sessions musicians and has released two records, Shillong and Moving On. They have taken their music across the country and around the world to great acclaim.
What Soulmate has been up to: "We've been quite busy these past few months; we've been travelling around the country for shows. We had the five-city Sunshine India Tour in July, and a four-city tour of Norway. We've been performing a lot of new material lately, which is going to be recorded next year."
What you can expect from Soulmate's set: "We keep changing our set for most shows. We have about 70-80 songs in all, so we like to mix up our set with different songs for different places. We'll be playing both old and new songs for NH7."
What Rudy Wallang is looking forward to at the Weekender: "I haven't heard too much about the festival prior to playing for it, but I am looking forward to it very much. I think it's a very good idea for different kinds of musicians to come together. The stage that we're going to be playing on—the Dewarists Stage—is what I'm looking forward to the most."
Sound Check:
'Set Me Free'

The Raghu Dixit Project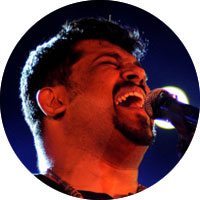 In just a few years since their inception, the Raghu Dixit Project has become one of the biggest names in the Indian rock circuit, thanks largely to Raghu's huge, huge voice. The Project's first self-titled album was a huge hit with Indian audiences, and they are currently working on their second album.
What Raghu has been up to: "I did the music for the film Mujhse Fraaandship Karoge, so I've been busy promoting that and touring a lot across India. Apart from that, we've been composing material for our second album—we start recording the album in another week from now. I'm quite happy with how it's shaping up."
What you can expect from the Raghu Dixit Project's set: "We're trying our best to finish all the new songs in the next few days, including final touches, etc. The idea is to present a completely new setlist for NH7. Some of the fans might be disappointed that we're not playing the old favourites, but the idea now is to promote our new material."
What Raghu is looking forward to at the Weekender: "I'm sure the Bacardi NH7 Weekender will be bigger and better—the lineup looks formidable this time. I'm sure MotherSwear and Only Much Louder will overcome their teething problems from the first year and this year will be a lot better. This time everything is also happening in one big venue as opposed to scattered stages. I'm sure this edition of the festival will be as big as any other festival I've played at across the globe."
Sound Check:
'Gudugudiya Sedi Nodo':
[audio:http://helterskelter.in/media/RaghuDixit-GudugudiyaSediNodo.mp3]
(Photograph by Shiv Ahuja.)
Dhruv Ghanekar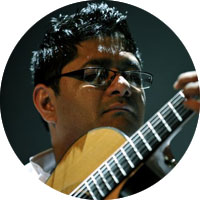 Guitarist and producer Dhruv Ghanekar is a true veteran of rock music in India. A founding member of Indian rock heavyweights Chakraview, he has gone on since the dissolution of the band in 1996 to forge a successful solo career. His last album Distance was released on Blue Frog Records in 2009.
What Dhruv has been up to: "I'm actually smack in the middle of scoring two Hindi films right now. Also been writing new music for two projects of mine—my own project which is a jazz/world/rock kind of project, and another project with Ila Arun called Rani and the Rowdy Rajas, which is more Rajasthani folk meets Afro/rock/world music. I'm scheduled to tour Europe next year as well."
What you can expect from Dhruv's set: "It's going to be a rocked out, jazzy set. My music has lots of different styles—Indian classical, rock, jazz, bits of African music—coming together. Basically, grooves and ideas taken from all the music I listen to. The setlist comprises about 50 per cent old songs and 50 per cent new songs. It's definitely going to be a heavy set—this is not polite music!"
What Dhruv is looking forward to at the Weekender: "I'm really excited about the festival. The lineup this time looks really promising as well. I didn't make it last year, but everyone I've spoken to says that it was absolutely great the first time around. It's a fantastic forum and I'm really happy that they are doing something on this scale. The live music situation has really grown in India in the last two or three years. We don't have enough venues in our country where musicians can perform regularly. The moment that happens we're going to see a huge burst in live music in the country. NH7 is definitely a step in the right direction—a big platform, multiple stages. Also, Bombay people are really lax in their attitude, so they need to wake up, get their asses in their cars, and drive to NH7."
Sound Check:
'Tricky Mix':

Indian Ocean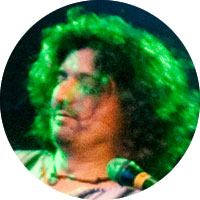 One of the most irreplaceable bands in India today, Indian Ocean was formed in New Delhi with Amit Kilam (percussion, drums), Rahul Ram (bass, vocals) and Susmit Sen (guitars) as the three original members. The band recently collaborated with Mohit Chauhan, Bollywood playback singer and founding member of Silk Route, in an episode of The Dewarists.
What Indian Ocean has been up to: "We haven't been up to much really, just lazing around (laughs). We've performed at a couple of shows lately, and we recently gave away our album 16/330 Khajoor Road for free download online. Now, the C.D. has also been released in a special edition two-C.D. pack."
What you can expect from Indian Ocean's set: "We'll see about our set at NH7. We'll be playing a mixture of our old music as well as songs from the new album."
What Amit is looking forward to at the Weekender: "The festival had a really great vibe last year and the atmosphere really felt right. It had a lot of good things going for it, and I hope they continue for two or three more years because I believe fests get better with time. It has a nice, young vibe and in a couple of years I hope to see it become an established festival. Honestly, I have no expectations for this year's NH7 Weekender. I'm just going to take it as it comes. I'm looking forward to Imogen Heap—I really like her energy and vibe. The demarcation of stages according to genre is a brilliant idea in my opinion. This gives all artists a common stage to perform their music and there is no question of who's the bigger artist. Every stage has its own advantages and disadvantages, but I think the one I'll be looking out for will be The Dewarists Stage."
Sound Check:
'Bula Raha':
[audio:http://helterskelter.in/media/Bula_Raha.mp3]
Swarathma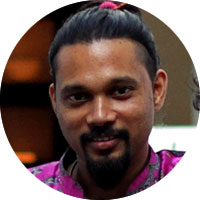 With Raghu Dixit's younger brother Vasu Dixit at its helm, this six-piece band from Bangalore describes its music as the "sound of today's India". Since their inception, Swarathma has been a strong crowd favourite in venues around the country, and their performance at the Bacardi NH7 Weekender last year won them many more fans.
What Swarathma has been up to: "We've been really busy. We just got done with the recording of our second album Topiwale at Empire Studios in Bombay and are busy with the mixing process in Pune; this album has been co-produced by Loy Mendonsa. The album will be available for free online. That should help increase our reach. However, we'll also be releasing hard copies of the album. We were in Mysore recently as part of the T.V. show The Dewarists, where we had a fabulous time working with Shubha Mudgal; it was a dream come true for the band."
What you can expect from Swarathma's set: "We're really excited to play at the Bacardi NH7 Weekender, which is one of the biggest and best-organised festivals in the country. We might launch a few songs from our second album; it's likely that most of our set is going to consist of new songs."
What drummer Montry Manuel is looking forward to at the Weekender: "I really enjoyed the song from the Dewarists episode with Vishal-Shekhar and Imogen Heap. I really want to watch that song live at the festival. Unfortunately we'll miss most of the festival because we'll be playing elsewhere on November 18 and 19, but we hope to make the best of the festival and try to catch as much of it as possible. Being a designer myself, the tattoo convention sounds interesting as well."
Sound Check:
'Pyaasi':
[audio:http://helterskelter.in/media/Swarathma-Pyaasi.mp3]
———
Check out the entire lineup of artists performing at the Dewarists Stage at this location.
An unintentional Symphony of Destruction, Aditi Dharmadhikari has a special love for rough roads. Look for a pretty little face, lots of curly hair, a nosering, and someone who is getting into—or barely out of—a retarded situation, and there she'll be.