Gati Summer Dance Residency (G.S.D.R.) is not like most dance programmes in India. It does not involve a set syllabus for a large group of dancers. It goes beyond just fixed classes or constant group sessions. In fact, most of the learning that happens by the few dancers chosen for this program is individual.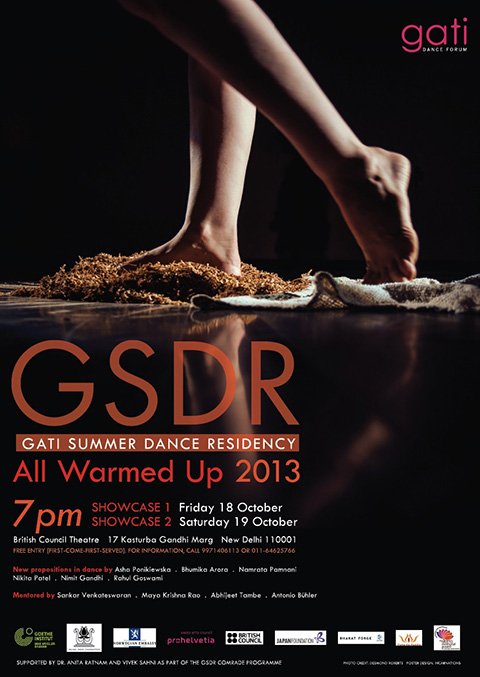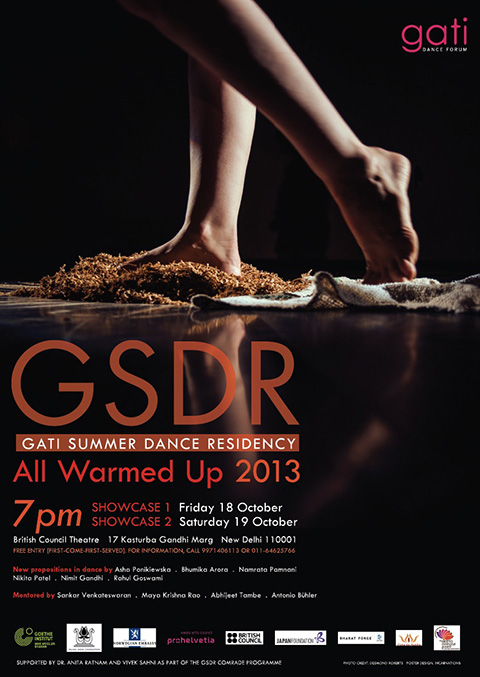 The Gati Summer Dance Residency's newest performers will be showcasing their completed works at the British Council Theatre.
The nine-week-long residency programme is an initiative of Gati Dance Forum, an organisation that has been working in the field of contemporary dance since 2007. It is one of the only spaces in India where young dancers are given the resources and guidance to find their own choreographic voices. Through individual mentoring, workshops, regular discussions, meetings with senior artists, and financial support, the dancers conceptualise and execute the themes and choreography that they come to the course with only a vague idea of. At the end of the program, they each have a fully sculpted routine that tells their story, the one they choose.
"The residency was a very important experience for me," says Asha Ponikiewska, one of Gati's resident dancers. "It allowed me to see dance and movement from a different perspective. It gave me a lot of ideas about freedom in terms of what I want to do with my body."
The G.S.D.R.'s newest residents, a small batch of six, will be showcasing their completed works this weekend (October 18 and 19) at the British Council Theatre. The six dancers performing at the event will be Rahul Goswami, Asha Ponikiewska, Namrata Pamnani, Nimit Gandhi (from Delhi), Bhumika Arora (from Bombay), and Nikita Patel (from Pune). Each of them has prepared their own performance which they will showcase at the event.
"Each performance has a different theme or message," says Kanishka Bagga, Manager of the Gati Dance Forum. "One boy has worked with the idea of a chessboard. One girl has developed a story around a few lines she read in a novel." Another performance revolves around a personal experience the dancer had had walking on the side of the road, past some people who stopped talking to look at her—a very relatable experience. Asha's piece deals with the idea of memory, of remembering and being forgotten. As the direct product of six very intimate experiences, the event also promises to be an intimate one.
Details:
Venue: British Council Theatre, 17 Kasturba Gandhi Marg, New Delhi 110 001, India (Phone: +91 99 71 406113)
Date: Friday, October 18, and Saturday, October 19, 2013
Time: 7 p.m. onwards
Entry Fee: Free entry (first-come, first-serve)
Click here to R.S.V.P. and read more about the event.