Stan Lee's latest superhero creation—Chakra: The Invincible—is poised to be a delight for young viewers in India and around the world. Cartoon Network, Graphic India, and POW! Entertainment have announced a partnership that will bring this superhero to life for Indian audiences for the first time on Saturday, November 30, at 12 p.m. on Cartoon Network.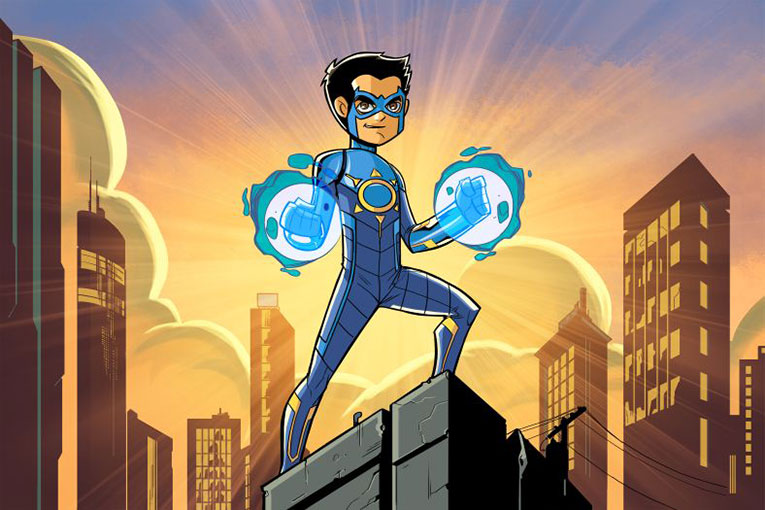 Chakra is Stan Lee's latest superhero creation.
Stan Lee is not unknown to the world of superheroes. He has co-created some of the most famous superheroes of our times, including Spider-Man, X-Men, Fantastic Four, Iron Man, and the Hulk, among others and is truly a force to reckon with. The story of Chakra is based on the life of Raju Rai, a young Indian boy living in Mumbai. Raju and his mentor, the scientist Dr. Singh, develop a technologically advanced suit that activates the occult chakras of the body. On wearing the suit, Raju discovers his hidden superpowers and decides to use them to protect the world from super villains and serve the people.
Stan Lee expressed excitement about his first ever Indian superhero, saying, "I am incredibly excited to be collaborating with my friends at Graphic India as we launch this great new, thrill-a-minute superhero saga named Chakra: The Invincible on Cartoon Network. The incredible story of Chakra, one of my latest and most exciting superhero creations, promises to captivate audiences in India and around the world with his adventures."
Jeevan J. Kang, S.V.P. Creative at Graphic India, oversaw the visual development and created the character designs and art for the project, working with Mr. Lee and Sharad Devarajan (C.E.O, Graphic India) to bring forward Chakra's story.
Chakra's story is not just restricted to Indian audiences. Graphic India announced that Chakra: The Invincible was also selected to be featured on Rovio Entertainment's new ToonsTV platform, thereby enabling it to reach audiences worldwide. This makes Chakra the only Indian character entertainment property with the potential to reach a wide audience base, in India and around the world. Moreover, Graphic India will also launch Chakra in a series of digital and print comic books and graphic novels as well as through toys and merchandise based on the character, thereby enabling this Indian superhero to potentially attain global success, like many other superheroes created by Stan Lee.