There are just three days to go for our first-ever live event: 'The Story of My Life', a special night of live storytelling at Studio X in Mumbai (view details). Presented in association with Tall Tales and Aleph Book Company, the event will feature five delightful true stories narrated by young storytellers handpicked by us.
For some time now, live storytelling has been on the rise in cities like Mumbai, thanks to a large number of budding storytellers and supportive venues. We spoke to a few people who have performed at events such as Tall Tales in the recent past about what they love most about live storytelling: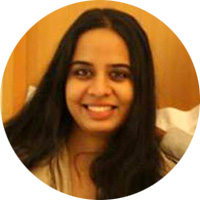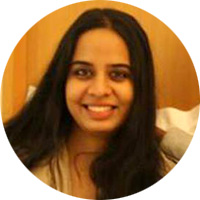 Rochelle Potkar
Rochelle is a writer and poet. Her short stories have appeared in Far Enough East, The Medulla Review, Bewildering Stories, Muse India, and the Bangalore Review, among other publications. Her e-book, The Arithmetic of Breasts and Other Stories, is now available on Amazon and Flipkart.
"I view live storytelling as a lively extension of the story-creating and -consuming experience. Yes, the dynamics vary from engaging with a story on paper and reading quietly out of it. [Live storytelling] is more of a collective experience—it brings out a collective imagination, a joint string of laughter, a conjoined sigh. [It is] closer to the dramatics of it all. Here, the voice is the hero: not just the worldview-voice of the author, but also the live voice of the narrator.
"What I love most about the process is the visceral thrill, the parched throat, the quickening heartbeat, the voice that breaks out that is yours and yet not yours when heard aloud. Your story changes in the instant that it touches sound, reflecting in the eyes of its vivid listeners, in the clay-morphing of their expressive faces. It is a high like no other, because you get an instant reaction. I understood for the first time what movie actors must feel when they do theatre. The page and the camera are both dead, one-dimensional observers, unlike a live audience."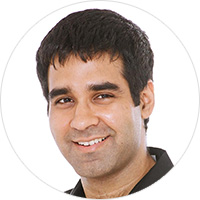 Mukul Chadda
Mukul is an actor based in Mumbai. He is an active part of the city's improv scene, and has appeared in films such as Ek Main Aur Ekk Tu and Satyagraha.
"The concept [of live storytelling] appealed to me right away. I thought it was a great way to get back into writing, which I'd been meaning to do for some time. And performing live in front of an audience is the best way to get continuous feedback into which aspects of the story are working and which aren't. So I tried one at the first Tall Tales event, and found the experience wonderful. As far as the rehearsal goes, I find rehearsing in front of other people most useful—even before they offer feedback, I instantly know which parts of the story, or which lines, have resonated well with the audience and which haven't. This feedback really helps to hone the telling of the story.
"While performing, there is so much one gets back from the audience while narrating the story. Each telling is different, and the energy of each performance is altered by how the audience reacts."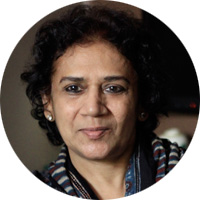 Anjali Purohit
Anjali is a professional artist and a writer living in Mumbai. She holds a Ph.D. in philosophy from the University of Mumbai and is the author of Ragi Ragini: Chronicles from Aji's Kitchen.
"I'd never done a storytelling session before Tall Tales, but had done several readings from my book as well as of my poetry at various literary events. I really loved performing at a live storytelling event since it gave me an opportunity to see the effect my words were having right before my eyes, and that indeed was an utterly rewarding experience."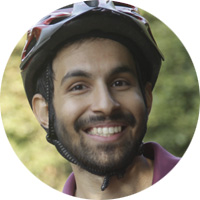 Nasir Engineer
Nasir is a resident of Mumbai and has a love-hate relationship with the city. He is an adventure-endurance enthusiast and has been a part of Mumbai's thriving improv comedy scene since 2010.
"What got me into live storytelling was movies—the fantastic speeches that some film actors make. Besides the inspiring content of the speeches, the technicality involved in the delivery of the speeches is what impresses me. The emphasis on using certain words at the right time, the intensity of the eye contact, the body language, etc. One example is Al Pacino's speech from Any Given Sunday.
"For me, live storytelling isn't only about standing in front of a mic and narrating/reading your story. Even when you're just talking about an incident to a friend or a group of friends, it is important to hold everyone's attention, hit the right pauses, slam down the key turning points of the story with the right blend of emotion, look into everyone's eyes, etc. It is the confidence and the flawless manner in which a story is told—that is what I enjoy the most. That, and the applause when I finish telling a story (smiles)."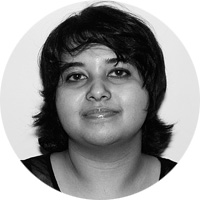 Chandrima Das
Originally from Shillong, Chandrima has been a resident of Mumbai for the past two years. As a management consultant with Monitor Deloitte, she works on developing and understanding sustainable business models that benefit the poor.
"I've always liked telling stories. When I was young, my father used to make up and narrate little pieces of fiction for me and my brother in the form of bedtime stories. Later, I took to writing the occasional piece of fiction myself, but I soon found out that the truth is a lot stranger than fiction.
"I enjoy the process of recounting and recreating something that really happened, adding the the right amount of drama and humour to a memory to make it enjoyable. I loved the reactions I got from the audience when I performed my first story. I was amazed by the way they were able to relate to it. Being on stage in front of an audience as yourself, without playing a character (or a guitar), is like standing up and saying: 'I am going to open up a piece of my life to all of you. Like me, please?' It's scary, but when you pull it off, there are very few highs that can match it."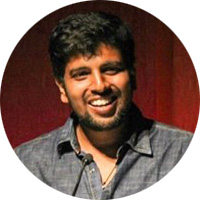 Rohit Nair
Born and raised in Navi Mumbai, Rohit has a Master's degree in engineering from B.I.T.S., and currently works as a System Architect at an I.T. firm.
"I never really knew what live storytelling was until I saw a Tall Tales advertisement in Hindustan Times asking for true stories. I sent in a submission and later found out that at these events, one has to tell stories in front of an audience. I was called for an audition and subsequently selected to narrate my story.
"It is extremely satisfying when the audience reacts in the way that you want them to, when you know that they are visualising the story in their heads in the way that you intended. It helps you gauge how well you're narrating the story. Your stories are your own, and the way you tell them is something that identifies you. Seldom do you get an opportunity to narrate your life experience on stage—unless you're famous enough to be on Koffee with Karan. It's like your moment of glory, and everyone should do it at least once."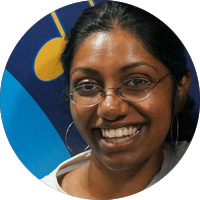 Mae Mariyam Thomas
Mae was born in Kerala, grew up in Mumbai and the Middle East, and studied in the U.K. After a two-year-long stint as the News Editor at a community radio station in Wales, she returned to Mumbai and currently works as a presenter at 94.3 Radio One, an English radio station in Mumbai.
"The story I told at my first live storytelling event was funny and tragic, and we had a great audience that night: they ooh-ed and aah-ed, laughed, and stayed quiet at all the right points. I really enjoyed the experience. Unlike everyone else who told a story that night, I had no notes and I had never written down my story. I wasn't reading out from a sheet of paper or narrating something I had mugged up word for word. I had a rough idea of what I wanted to say and told the whole story like I would have told it to any friend of mine, while being unsure of whether the people present there would find it funny or get all my jokes or even understand why I was telling it.
"The great thing about events like Tall Tales is that all the stories have to be true, and undoubtedly, everyone has a great story to tell from their life. It's all about being able to find what story you want to tell and the best way to tell it."
———
'The Story of My Life', presented by Tall Tales, Helter Skelter Magazine, and Aleph Book Company will take place at Studio X (map) in Mumbai on Friday, January 24, 2014. Click here to view event details and R.S.V.P.