"I just love the idea of cooking," a friend said to me last weekend. "But I don't think I like cooking very much."
"What? That's a really honest admission. I love cooking!"
"Really? What kind of stuff do you cook?"
"Erm…"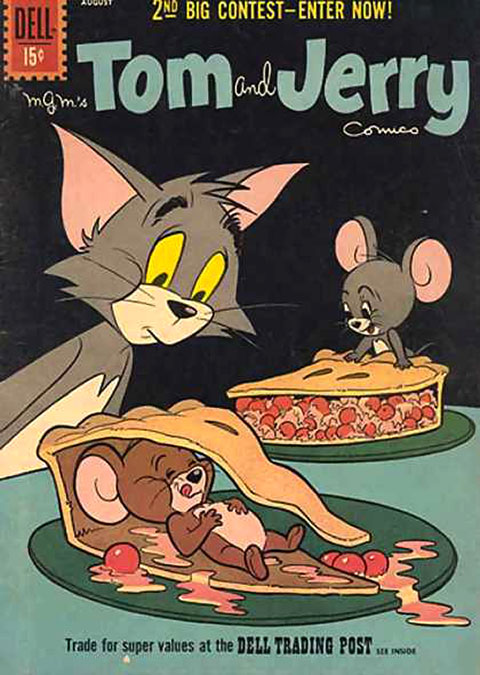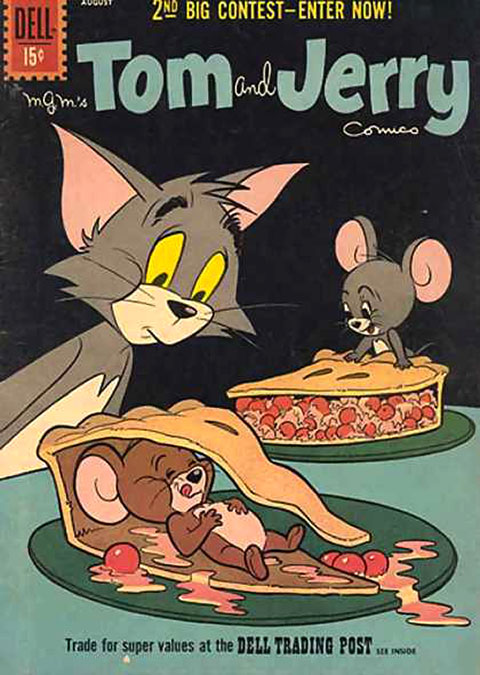 Pies have the power to entrance all creatures—human and otherwise.
Truth be told, the last thing I 'cooked' was an onion dip two weekends ago, around 6 months after my ambitious Tea Party. Needless to say, for all my love of cooking, I don't get around to cooking very much. I do however have at least 10 subscriptions to amazing food sites, a bookmark bar filled with food blogs I love and I've got a recipe for everything—from home made granola and breakfasts you can make in teacups to quinoa salads and no-bake cakes. In theory, you can say that when it comes to cooking, I've already got my pie. But if I want to eat it too, I'm going to have to bake it myself.
My obsession with cooking started with a pie. In a cartoon. It featured a woman slicing an apple into a pie tin and then covering it up with thin strips of flour. She then baked it in the oven and placed it on the window from where a mesmerising shadow line emerged. This line soon took on the shape of a hand and floated into a large open field and tickled the nose of a mouse, dozing under a tree. The mouse then perked up and floated with it all the way back to the kitchen.
I decided then that pies are powerful things; that they had the power to put creatures—human and otherwise—into powerful trances and at times, even cause full-fledged wars. Someday, I said to myself, I'm going to grow up and bake a pie.
Many years have passed since I discovered the power of pie but I still haven't gotten around to baking one. I don't have an oven, you see. My parents, whom I live with, never felt the need to buy one (although they never forbid me from purchasing one either, if I was so damn keen). Thus, I decided that pie would have to wait a little longer. When I move out, was what I said to myself the last time I had an internal dialogue on the subject.
But you know well enough that such fantasies are easier rolled out than baked. We "grow up", go out, get our own kitchens and find out that despite all our day dreams, there's still a reason to keep the pie on hold. Instead, we decide, we might as well equip ourselves with some theoretical knowledge of cooking.
We thus discover food photography, food blogs, sources for food news and recipes, but most importantly, we discover Pinterest. With board names such as 'To-Cook List', 'Love in a Bottle' and 'Party Menu' we sit back with a smile, knowing that the theoretical knowledge, not only about the pie making process, but also cakes, bakes, breads, and steaks, is taken care of. Now all that's remaining is to get a bigger kitchen, lead a less hectic life and consciously aim for a not-so-social weekend.
It's really easy to make excuses. It's difficult to face the truth. Maybe we like the idea of having our pie, not so much the process of baking it. Just like my friend who seemed to have accepted something about herself and quite comfortably so.
But if, like me, you find that it's a realisation you just can't stomach after all those hours of going through food stories and drool-worthy photos, especially in those hours just after the heavy load of a work day is done, and the time to go home to an empty kitchen approaches, you need to make a conscious effort to change it.
Set some time aside to cook something you've been dreaming about from scratch. If you want to bake, and don't have an oven, go bake with a friend who does. Either way, just try to remember how you felt when you discovered the love of food. Make no excuses. Discover your (will) power. Bake some pie.