Waiting for the Sun
Turning away from the artists for a bit, we take a look at the lion's share of what constitutes the vibe and magnitude of any festival—the audience and the festival-goers. Talking to a variety of people—from first-timers at Sunburn to excited second-time explorers, as well as seasoned regulars, we get from them favourites, rumours, opinions and a whole lot of anticipation for the fifth coming of the biggest E.D.M. festival in Asia. Also, since it's Christmas, we asked each of them what they'd like from Santa this year!
Pinak Mokashi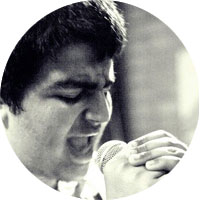 "I've never been to Sunburn before so I'm really excited for this year. I listen to a lot of E.D.M. and since I'm planning to get into production myself, I want to check out Sunburn to see how everything is run. A couple of my friends are performing, so I want to be sure to catch them onstage too. Infected Mushroom's set is something I'm really looking forward to, especially as they were supposed to perform at Pune. Unfortunately, that fell through last year due to licence issues. Above & Beyond is another artist I want to watch to see if they really sound as good live as in my earphones—I've been downloading their podcasts forever. Goa has beautiful beaches and the crowd is going to be great there—I've heard a lot of beautiful women turn up for Sunburn (laughs). I'm always ready for a Goa trip! The lineup this year is mad, and I'm waiting for the After Dark Parties schedule to come out."
What he wants from Santa this year:
"I want a plane ticket to the Boom Festival in Portugal for next year! It's a huge E.D.M. festival held every two years, so the next one is going to be in June/July 2012. It has brilliant electronic music artists coming down for it so it should be quite an event."
(Pinak is a 19-year-old vocalist and aspiring filmmaker from New Delhi.)
Shamita Kadle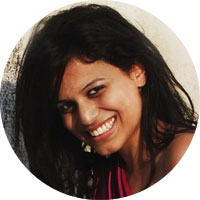 "Sunburn 2010 was my first time at the festival, and it was three days of dance, music, and pure fun. The creative synergy was great and also the fact that it was so well organised. Right from the funky Alice in Wonderland theme to the insane graphics, I loved it all—which is what makes me go back this year for Sunburn 2011. From what I hear it's much bigger this time around. I'm looking forward to the sun, sand, and a few of my favourite artists, and sure hope it's double the fun as last year too!"
What she wants from Santa this year:
"I take things as they come and have nothing to ask for!"
(Shamita is a 22-year-old fashion design student from Bombay.)
Divyaraj Singh Karki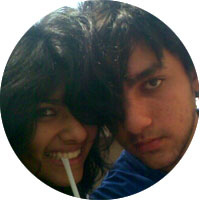 "I'd gone for Sunburn last year and it was really good; throughout the entire festival, I was just in my own zone and into the music. I had never heard Axwell before that point, but his set was really crazy—he killed it on stage. Other artists I liked last year were Richard Durand and Ferry Corsten. There's pretty nice Sunburn merchandise and lots of it at the venue, but it's quite overpriced. I remember the security was very good last year; they had three layers of it and sniffer dogs and everything, so that the right kind of crowd gets in. It's like India's most good-looking crowd turns up for the fest, all funkily dressed! The lineup this year would've been better if Deadmau5 had worked out. They should get Armin van Buuren again too. I also wish the performances would last longer as everything gets canned by 10.30 p.m.—we tried and failed to sneak into the After Dark Parties last year (laughs)."
What he wants from Santa this year:
"I want him to get me cool sunglasses for Sunburn (laughs). But seriously, I want to get my girlfriend a sexy bikini."
(Divyaraj is a 19-year-old engineering student from Pune.)
Dhruv Lokapure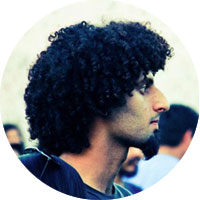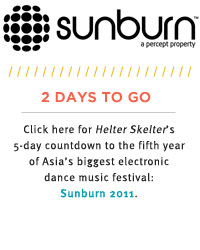 "Sunburn 2010 was awesome. It was my first real music fest of such a large scale. I was all pumped up for it and really wanted to go and check the whole scene out. The number of people there was staggering. I was there for the music, the experience and the women (laughs). 2010 was, I'd say, one of the best Sunburn lineups in terms of the new artists and top DJs. Sunburn surprised us last year with world #6 Paul van Dyk who was a last minute replacement for B.T. and totally killed it onstage. And then there's Ferry Corsten who is one tight act, and Axwell of Swedish House Mafia was brilliant too. I also discovered Aly and Fila from Egypt who played progressive trance with hard beats. The atmosphere was absolutely electrifying. The organisers made sure the sound was right up there for an E.D.M. festival. If you're standing in front of the speakers, you can actually feel the bass breaking through you. It's brilliant. The lineup this year has, according to me, more underground artists—which is awesome! And in celebration of the fifth year, it looks they've been gearing up for the biggest Sunburn ever, with seven stages at the fest this year."
What he wants from Santa this year:
"Women! (Laughs) No, I'd be pretty pumped if he got me 100 awesome Xbox games."
(Dhruv is a 19-year-old engineering student from Pune.)
Saloni Thakkar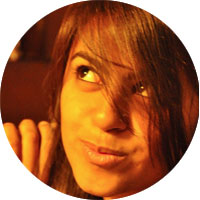 "Well, Sunburn's right on the beach, so it's the most exciting thing ever. I'm really looking forward to Above & Beyond, Skazi, and Axwell, as I've been listening to them for a very long time. There's also all the visuals and effects during the sets which I've heard are very trippy. I haven't seen that on such a large scale before, so I'm guessing it'll be a different kind of experience. Since it's rumoured to be Sunburn's last year this time, I wouldn't want to miss it for the world. Besides the music, I have a large number of friends from all over India coming down for the festival, so it's going to be great to catch up with them."
What she wants from Santa this year:
"Lots and lots of happiness for the new year!"
(Saloni is an 18-year-old liberal arts student from Pune.)
Sami Savanur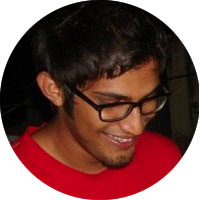 "The very first Sunburn was a really good experience because I don't think a festival of such calibre had ever taken place in India before. That year was a great lineup with a mixture of international artists such Carl Cox, Above & Beyond, and Axwell. At that point, India really hadn't witnessed such a thing in terms of E.D.M. before. Goa is a great destination because the festival's on the beach and it's got a really good vibe. It established itself in the first year itself and has gone on to become better ever since. The lineup this year is incredibly good—they have seven stages this year so it's going to be the biggest Sunburn so far. According to a couple of my friends at Submerge, arrangements have been made for up to one lakh people at the festival this year."
What he wants from Santa this year:
"I want a superbike!"
(Sami is a 22-year-old business administration student from Pune.)
Jonell Thapa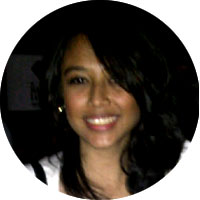 "I've never been to Sunburn before but I've heard a lot from it from friends who've gone before. I've heard it's really fun and lots of people turn up and everyone's in the exact same mood—to enjoy the great music and have a good time. Artists are the core of the festival, and we have a lot of great names coming down this year along with the best trance and house DJs from all over the country, so it should be a brilliant show. I'm really looking forward to watching Above & Beyond—that, and dancing on the sands! (laughs)"
What she wants from Santa this year:
"I think Santa already got me my present already—my Sunburn pass!"
(Jonell is a 19-year-old arts student from Pune.)
Natasha Bhadha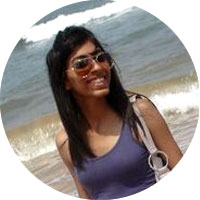 "Sunburn's a crazy festival. I'm really looking forward to Axwell—I caught him last year, and this year too I'm going back just to hear his set live. More than just the artists, I love Sunburn for what it adds to Goa around this time of the year. The atmosphere is just great—both at the venue and the rest of Goa. It's so festive! It's brilliant to be a part of such a huge fest with the top international and national E.D.M. artists."
What she wants from Santa this year:
"A media pass to Sunburn 2011!"
(Natasha is a 22-year-old business development student from Pune.)
Aakriti Bhargava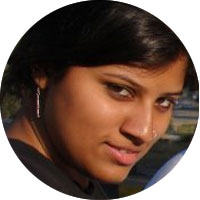 "Well, I'd say Sunburn is so huge mainly because really big artists from all over the world come down to India for a fun three-day festival. There's been a lot of negativity associated with Sunburn too, due to the use of drugs, etc., and it's been rumoured as not being too safe. I was a little apprehensive for the first few years, but since last year, I've heard they've really tightened up security and the lineup is brilliant, so I've been planning it for months. I'm really looking forward to it now; I especially want to watch Axwell and Above & Beyond's sets. An Indian artist I'm looking forward to is DJ Kohra (Madhav Shorey) who played last year as well; he's really good at the turntable."
What she wants from Santa this year:
"Some really good luck at my job! (Laughs)"
(Aakriti is a 22-year-old H.R. executive from New Delhi.)
———
Click here for a detailed schedule and other details about Sunburn 2011.
An unintentional Symphony of Destruction, Aditi Dharmadhikari has a special love for rough roads. Look for a pretty little face, lots of curly hair, a nosering, and someone who is getting into—or barely out of—a retarded situation, and there she'll be.
The Tap #8
What's Popular
Published on 05/07/2017

Published on 05/03/2018

Published on 11/03/2019

Published on 19/01/2016

Published on 20/02/2015