Electronic dance music is (thankfully) no more just a bastion of the West. E.D.M. artists from India and south Asia have been making their presence felt on the world stage for a while now. Here's a look at three homegrown artists that have made waves in the international E.D.M. scene, as well as three of the lesser known Indian artists who have been tenacious in their pursuit of producing quality music.
Jalebee Cartel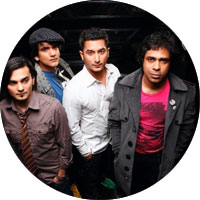 One of the most popular electronica outfits from New Delhi, Jalebee Cartel has carved its own niche in the international E.D.M. scene with an international-standard sound that incorporates ethnicity to make it funky and versatile. Constituting of Arjun Vagale (laptop, mixing, electronics), Ash Roy (vocals and percussions), Ashvin Mani Sharma (laptop and synths) and G-force Arjun (bass guitar), the group has been termed as "India's most conspicuous electronic band" by Rolling Stone India.
Jalebee Cartel blends progressive house and techno in their original compositions and throws in live vocals and percussion, with some quality production to boot. When this concoction is released on their audiences, it makes for some intensely infectious urban fusion dance music.
Sound Check:

DJ Pearl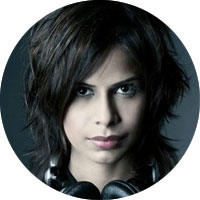 DJ Pearl started off as a club fiend, perpetually on the search for the best clubs with the right vibes. Today, she has bested many in the male-dominated field of DJing and producing to emerge not as only as the #1 female Indian female DJ, but also one of the leading DJs from the country on the whole. Co-founder of India's premiere underground electronica music company Submerge, she has been instrumental in creating a platform for upcoming DJs to hone their talent, as well as providing a stage for international DJs to come down to India and perform.
Her globetrotting in search for the best clubs around the world, with frequent drop-ins to Dubai and Amsterdam, continues now as a part of her international tours where she strives to build on and update her funky bass-infected sound that incorporates progressive house and techno/electro.
Sound Check:

Lost Stories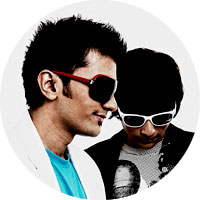 Prayag Mehta and Rishab Joshi pretty much set the tone for their phenomenal success with their debut 'False Promises'. The single got picked up by DJ Tiesto on his record label Black Hole Recordings, one of the world's leading independent record labels, making these Mumbai-based DJs the first in the Indian E.D.M. scene to earn such an honour. The duo has been been releasing consecutive progressive trance monsters since their formation in mid-2008.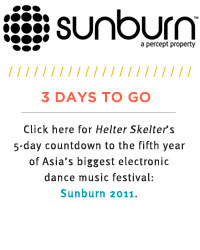 Their music is marked by inherently Indian melodies, atmospheric sounds coupled with a moody tempo, bass-lines to remember, and breakdowns which are dark and dreamy in equal measure. There is an unmistakeable raw melancholy in their music that is compelling, and which has evolved to become a Lost Stories trademark.
Besides Armin Van Buuren, other top guns in the international music industry like Tiesto, Markus Schulz, Ferry Corsten, Above & Beyond, and Andy Moor have vouched for Lost Stories's brand of music and their tracks have created a place for themselves in the playlists of countless progressive trance fans the world over.
Sound Check:

DJ Shaan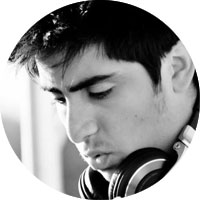 Breaking new ground at Sunburn, DJ Shaan has clinched the title of the youngest DJ to perform at the biggest E.D.M. festival in Asia, where he debuted last year at a mere 15 years of age. A Sunburn loyalist right from the first year of its inception, DJ Shaan credits the E.D.M. festival for introducing him to house and trance music. "I was a kid back then, but yes, this festival introduced me to E.D.M. I became interested in how it is actually produced and played. And it was then that I decided to try my hand at being a DJ devoted to this kind of music," said the young DJ in a recent interview with DNA.
With his uncanny ability to know what the audience wants and his interesting use of auto beat loops and effects, DJ Shaan's debut last year was well-received by an admiring crowd responding to the novice's fast-paced beats. He admits that his parents are more excited than him when it comes to his sets and have supported him with much enthusiasm in his journey. His tryst with E.D.M. initially started off when he began experimenting with some of the equipment his dad had at home, and he confesses that DJing has now become a passion he wants to pursue.
Sound Check:

Praveen Achary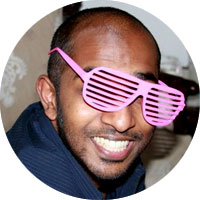 One half of the team behind The S.F. Show, Praveen Achary co-hosts India's first international-quality E.D.M. podcast, while nursing a soft spot for progressive house. His own brand of music is energetic and drenched with groovy basslines, and showcases deep, tech, and progressive house. His productions have garnered the support of a variety of DJs and producers, with massive monsters like 'Crossover' on Maktub Music being released under his name. Touted as being one of the masters of the live performance arena with a sharp ear for quality production, Praveen's skill is irrefutable, with music that claims to "define the sound of the 21st century".
Sound Check:

Ankytrixx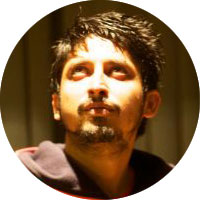 Ankit Kocher has brought to India his infectious brand of psychedelia, all the way from Nepal. Ankytrixx has been scorching dance floors across the world for over a decade now with his shifts of progressive/tech house and psychedelic tunes. His signature spinning style incorporates melody with elaborate, chunky bass lines, and his sets are usually one of the most anticipated at festivals, with skin-crawling build-ups and breakdowns that induce goose bumps. The journey building up to the success that he has amassed is an intriguing one, with him beginning his DJing career by convincing a 17-year-old coffee bar owner in Kolkata to let him become their in-house DJ and then going on to win the 'War of the DJs' competition. He has come far since then—Ankytrixx enjoys star status today spinning for swanky venues such as Powerhouse, Tantra, China House, Stone Water Grill, Love Hotel, 1 Lounge, Sky Bar, and Blue Frog. He has also earned stage space with artists such as Astral Projection, Ferry Corsten, Skazi, Azax Syndrom, 1200 Micrograms, John 00 Fleming and Liquid Soul, to name a few.
Sound Check:

———
Click here for a detailed schedule and other details about Sunburn 2011.