"Those who danced were thought to be quite insane by those who could not hear the music."—Friedrich Nietzsche
The Eristoff Wolves Den is partial to pounding basslines, drum 'n' bass, and electro/dubstep. This stage is likely to draw you in while the music revs up and then leave you stranded with goosebumps under flashing blue lights. Watch out for the electrifying late-night parties here, for your dose of dance music and happiness. 2010 saw the Eristoff Wolves Den welcoming party-goers with a gigantic disco ball at its entrance. Here's a glimpse into what they have in store for us this year—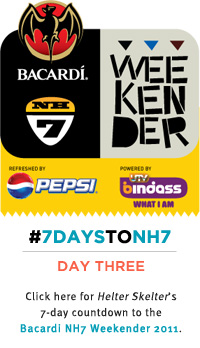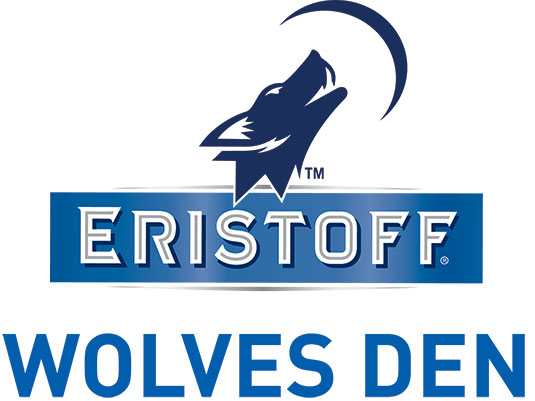 Ash Roy (Jalebee Cartel)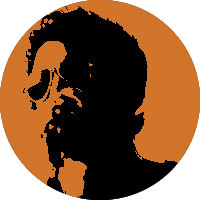 One of India's most popular electronica acts, Delhi's Jalebee Cartel has performed at every major club in the country as well as prestigious music festivals around the globe. Percussionist and DJ Ash Roy will perform live at the Eristoff Wolves Den at the Bacardi NH7 Weekender.
What Jalebee Cartel has been up to: "We just got back from a three-month-long tour of Europe, where we performed at clubs and festivals in a number of cities. The band is now back in the studio. I have personally been keeping busy as well, with two of my solo EPs being released on independent labels in the past few months."
What you can expect from Ash's set: "Well, I'm planning to do a special set for the Weekender. I'm gonna perform there for the first time on my own, so I want it to be a surprise."
What Ash is looking forward to at the Weekender: "I didn't play there last year and neither did I attend it, but I heard it was a cracker of a festival, so yeah, looking forward to my set and the other bands playing this year. I just want to enjoy the whole experience as a member of the audience and as an artist."
Sound Check: Fiord – Scarab (Jalebee Cartel Remix) by Ash Roy // Jalebee Cartel
Dualist Inquiry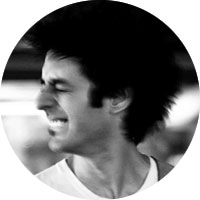 Dualist Inquiry is the solo project of 24-year-old guitarist and producer Sahej Bakshi. Rolling Stone magazine called Bakshi "Indian electronica's rising star", and his debut album Dualism has made waves around the country.
What Sahej has been up to: "It's been a really busy couple of months. I've been producing a lot in the studio both for live shows and releases, and am currently in the middle of seven-city tour of India."
What you can expect from Dualist Inquiry's set: "It's going to be a well-thought out and concise set. There will be a few remixes and few new songs that I haven't played before—songs from my upcoming new album as well as the first EP."
What Sahej is looking forward to at the Weekender: "I'm expecting to have a great weekend. There was an awesome vibe last time around. It was one of my most favourite weekends of the last year. Lots of friends of mine are going to the festival this time around as well. There's quite a lot of diverse artists performing at the festival—Basement Jaxx, Imogen Heap, lots of metal artists—there's something for everyone. I'm sure it will be a super memorable gig."
Sound Check:
'Qualia': [audio:http://helterskelter.in/media/Qualia-DualistInquiry.mp3]
Midival Punditz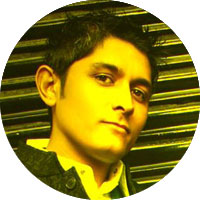 Midival Punditz is the brainchild of childhood friends Gaurav Raina and Tapan Raj. One of the pioneering forces of Indian electronica, the duo is renowned worldwide for their electric and innovative live performances.
What the Punditz have been up to: "We're doing a bunch of things. We just got back from a short tour that involved two shows in New York and Norway (Oslo World Music Festival). The New York show was prestigious; the Keep a Child Alive Foundation asked us to perform for them, and we shared the stage with big names such as Alicia Keys, Will.i.am, Usher, Norah Jones, Gary Clarke Jr., and Ritchie Sambora. We are working on our fourth studio album, along with the title track for an upcoming Bollywood movie by Nila Madhab Panda (I Am Kalam). Shubha Mudgal and Azam Ali will be singing on the song. We're also working on a collaboration album with Karsh Kale and Shekhar Kapur."
What you can expect from Midival Punditz's set: "We have a special set planned for the Weekender. We have an hourlong slot and we are opening for Basement Jaxx. The finale of our set will see us perform our track from the T.V. show The Dewarists with Monica Dogra from Shaa'ir + Func and Canadian artist Humble the Poet."
What Tapan Raj is looking forward to at the Weekender: "The organisers set pretty high standards for the festival last year, and I hope they live up to it and make things better. We know what they are capable of; we want the country to see what they are capable of. Independent musicians should feel that they have a platform to make themselves heard in the form of NH7."
Sound Check:
Goodbye My Love- Midival Punditz and Karsh Kale with Shekhar Kapur by Midival Punditz
Skyrabbit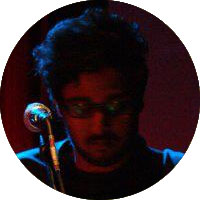 Formerly known as Medusa, Bombay's Skyrabbit defines their sound as electronic/alternative. Along with numerous shows around the country, the band's six-year stint together also includes performances at the Great Escape Festival in Brighton.
What Skyrabbit has been up to: "We've been cooking up some new tunes. The name change from Medusa to Sky Rabbit was purely cosmetic, as the earlier name didn't fit with the kind of music we're doing right now—way more mellow than the name 'Medusa' suggests. We're experimenting with different sounds now."
What you can expect from Skyrabbit's set: "Expect some tasty original music this time around. Not doing anything special for the festival, but we're going to do all our original tunes and there's going to be a lot of new tunes as well. It will be a perfect introduction to our music. Since there will be a large audience, we'll feed off the vibes, and hopefully it'll be a banging set."
What bassist Siddharth Shah is looking forward to at the Weekender: "I'm majorly kicked about Basement Jaxx. I've been a longtime fan. In terms of the music we're going to be playing, it'll be great to play to a big, varied, eclectic audience, and to get our music out to more and more people."
Sound Check:
'I Become I':
[audio:http://helterskelter.in/media/IBecomeI.mp3]
B.R.E.E.D.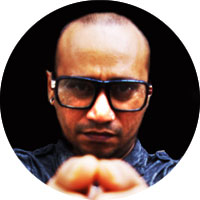 Ritesh D'Souza a.k.a. B.R.E.E.D. is perhaps more famous as his older avatar DJ Nasha, having won the Wold DMC Championship (India) in 1999 and 2000. Expect an hourlong bass-heavy set from him at the Bacardi NH7 Weekender.
What Ritesh has been up to: "I've just been producing new tracks one after the other. I have a few new releases lined up including an exclusive B.R.E.E.D. remix EP for FreQ Nasty."
What you can expect from B.R.E.E.D.'s set: "My set at the Weekender will involve a combination of a bunch of different genres—everything from drumstep to moombahton to dubstep. Expect a high-energy, driving sort of set."
What Ritesh is looking forward to at the Weekender: "This is my first year at the festival, so I'm really looking forward to the whole experience. I want to experience as many artists as I can; I'm going to be there for all three days. You might also want to look out for a surprise artist at the after party on day three!"
Sound Check:
'Coming Home' featuring Skylar Grey:
[audio:http://helterskelter.in/media/COMINGHOME-BREED.mp3]
Bay Beat Collective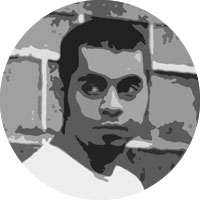 This Mumbai-based DJ collective comprises Kris Correya (long-time resident of Zenzi), Sohail Arora (founder of KRUNK, an alternative booking agency) and Raffael Kably (sound engineer). The trio departs from generic club music to dabble in dubstep, drum 'n' bass, breakbeat, glitch, funk, and highly infectious baselines.
What Bay Beat Collective has been up to: "We've been travelling around India a lot for gigs, and these have pretty much been our priority for a while now. B.B.C. turned three recently, so we celebrated that at Cool Chef Café, Mumbai, with a free party for all. Also, we have our first EP slated for December, so we're looking forward to that."
What you can expect from B.B.C.'s set: "We've been working on a surprise collaboration with some other artists and we don't want to reveal too much right now. We want it to be a surprise for the fans."
What Sohail is looking forward to at the Weekender: "They've had almost 60 pre-parties for NH7 this year so it's definitely the most hyped music festival in India right now. It was brilliant last year, a very happy fest with so many artists turning up and performing together. I'm quite excited to see how it'll turn out this time round."
Sound Check:
BBC feat. MC J-Man Live @ The Hub, Leicester (U.K) by Bay Beat Collective (BBC)
Shaa'ir + Func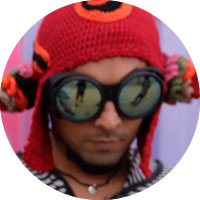 Formed in 2007, Shaa'ir + Func have become the poster children for electro-rock music in India. The duo, consisting of Monica Dogra and Randolph Correia, has had successful tours of the U.K. and the U.S.A, and toured extensively all over India. They have also released three albums in the four years that they've been together.
What Shaa'ir + Func have been up to: "We've been writing new beats, working on new live sets as this season goes along. We recently played at Shillong and concluded our I Am, We Are, You Is tour."
What you can expect from Shaa'ir + Func's set: "Expect a completely revamped set; we've reworked our songs for the festival. We're bringing our older songs back in a new way. It'll be interesting, for sure."
What Randolph is looking forward to at the Weekender: "I'm looking forward to the Pentagram and Shaa'ir + Func sets more than anything else. Here's hoping our performances are wild and successful. I'm also going to look for artists that I haven't heard before and check them out."
Sound Check:
'My Roots':
[audio:http://helterskelter.in/media/ShaairFunc-MyRoots.mp3]
———
Check out the entire lineup of artists performing at the Eristoff Wolves Den at this location.
An unintentional Symphony of Destruction, Aditi Dharmadhikari has a special love for rough roads. Look for a pretty little face, lots of curly hair, a nosering, and someone who is getting into—or barely out of—a retarded situation, and there she'll be.