Acclaimed mridangam player Vivek Rajagopalan has been garnering a lot of attention thanks to his unique mix of Carnatic, Hindustani, jazz, folk and electronic music.
Fusion has become a bit of a dirty word in the independent scene thanks to a plethora of inane acts that use the fusion shtick as nothing but a marketing gimmick. Rajagopalan's music, on the other hand, manages to sound both global and indigenous at the same time, a curious blend of the familiar and the exotic.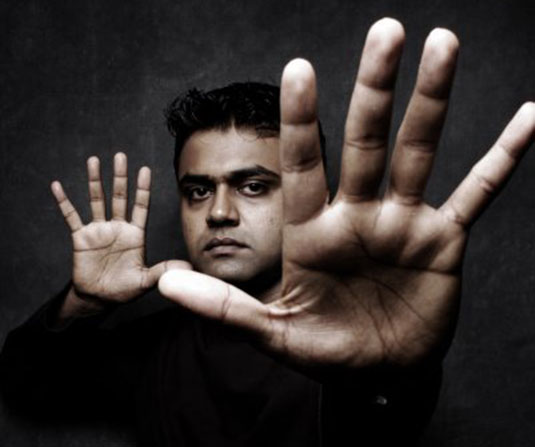 Vivek Rajagopalan.
On the August 15, Vivek released a new track, 'Quest', featuring acclaimed violinist Embar Kannan on violin and vocals, and electronic artist Shri (of Badmarsh & Shri fame). The track features a mournful violin melody, set over a pulsating, ominous bassline and the steady beat of the mridangam and the kanjira. Shri's bowed bass adds an element of melancholic theatricality to the track. Embar Kannan sings a haunting melody written by Tamil poet and freedom fighter Subramania Bharati.
Over five minutes long, the song builds up tension and energy as it goes along, before ending on a dreamy, funereal note. A great track that makes you hope that these collaborators have an album in the works.
— — —
You can listen to 'Quest' at this location.