Speaking as someone who is often in a tussle with her own thoughts, No Straight Thing Was Ever Made verbalised some of my most profound feelings of anxiety and the helplessness and frustration that come with it. Urvashi Bahuguna's tightly packed collection of ten essays navigates with nuance living, loving, and working with mental illness. Through moving personal anecdotes, literary references, and scientific facts, Bahuguna unwraps the various dimensions of mental health struggles with the sensitivity that the subject rightly calls for.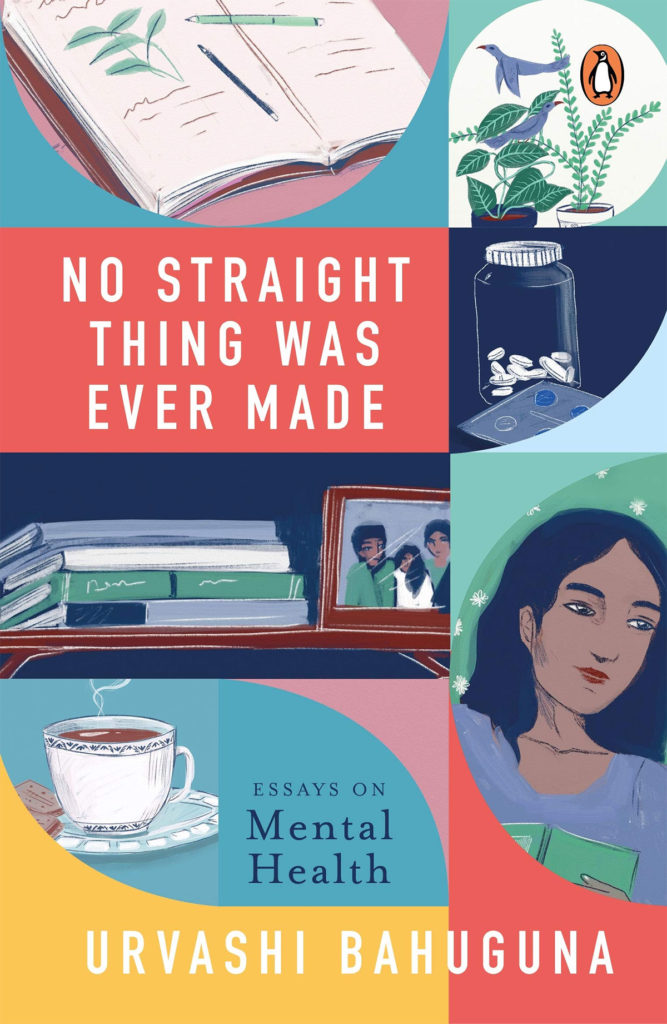 The author portrays the intricacies of constantly changing relationships and self-perception through the lens of her illness and recovery, tenderly reminding the reader that life, growth, and recovery are cyclical in nature. "Our families' splintered ways of hurting each other mirror their splintered ways of loving," Bahuguna says in an all-too-familiar, bittersweet appreciation of her family's gradual acceptance of her mental illness.
Bahuguna's mother's distinct, often harsh, voice of reason occasionally cuts through her essays, divulging parts of the complicated relationship that they share. In 'Ammahood', she writes about her mother's dismissive response to her seemingly bottomless need for love and reassurance, nudging the psychological concept of the mother-wound that most women in patriarchal societies suffer from. "Love is my mother always doing the heavy lifting. Love is me always wanting more," writes Bahuguna.
Criticism and misunderstanding leave a blot on the relationship that Bahuguna shares with her sister, too. But, as she writes in another essay on mental health in virtual spaces, an Instagram-worthy, glazed, picture-perfect idea of a family can be found only on and should be restricted to just that: the virtual world of social media. She also explores the reductive, commodifying nature of social media in "seeing human lives in constant relation to one another", which can be detrimental to mental health and self-identity.
Bahuguna also deals with profound emotions like the grief of losing a loved one through pleasantly unexpected metaphors like the care and patience involved in tending to the plants in her garden. 'Two Deer in the Headlights' especially stands out with its raw depiction of the intermingling of love and fear, which eventually turns into resentment— an inherent struggle of many romantic relationships tainted by mental illness.
The appendix of the book contains a recommended reading section with memoirs, fiction, nonfiction, and poetry books handpicked by Bahuguna that provided comfort and companionship in her journey of illness and recovery. And the title of the collection, derived from an Immanuel Kant quote, fittingly suggests about the complex, ever-expanding nature of the human mind: "Out of the crooked timber of humanity, no straight thing was ever made."
No Straight Thing Was Ever Made is a reminder that mental illness does not exist in isolation, and is one of those rare reads that anyone struggling with their shadow can turn to in times of distress or loneliness.