Sabin Iqbal, in his debut novel The Cliffhangers, whips up a richly imagined snapshot of the coming of age of its four central characters—Moosa, Thaha, Usman, and Jahangir. Narrated through its 19-year-old protagonist, Moosa, the novel takes us through a tumultuous time in the lives of these young men, set in the village of Kadaloor in Varkala, Kerala.
A short, fast-paced read, the novel is punctuated with the naïveté, ignorance, dreams, and rebellion of its four main characters. Dreaming of a life in a distant land, sans any religious tethering, Moosa and his gang, who call themselves the "Cliffhangers", befriend the tourists who visit the cliff as part of their many failed attempts to learn fluent English. Mostly seen hanging out on the cliff or the beach, the Cliffhangers are considered the rebels of Kadaloor, and termed "kafirs" for their adamant refusal to follow religious practices and for forging friendships with tourists and Hindu men like Balannan and Vivekannan.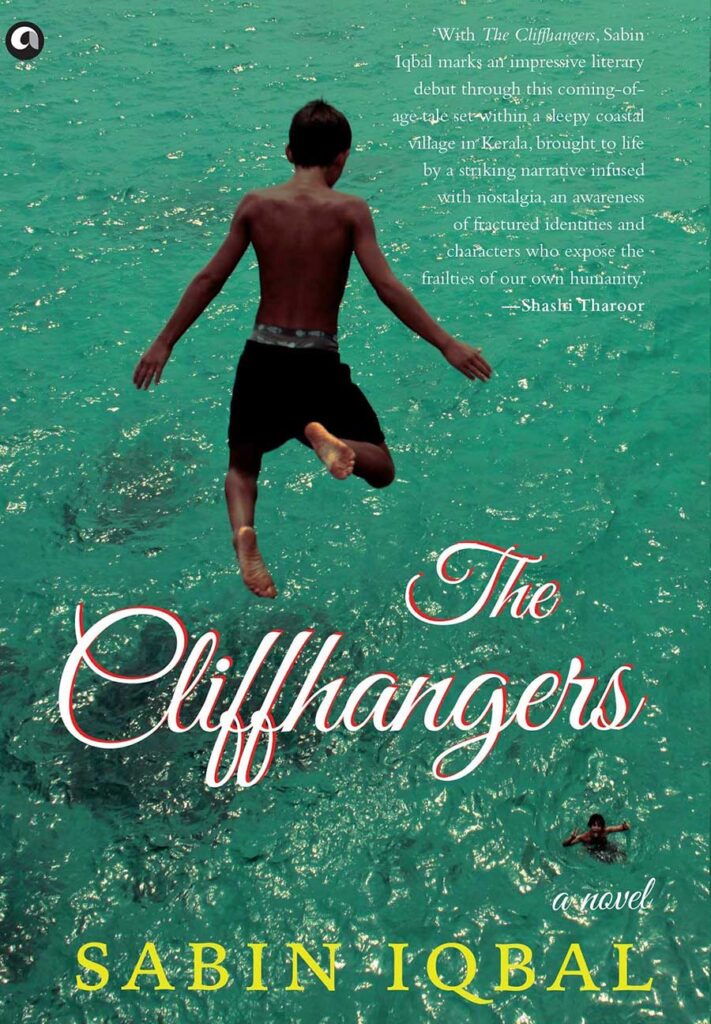 Situated along the beach, adjacent to a picturesque cliff lined with quaint cafes and restaurants, the village of Kadaloor is brought alive through Iqbal's vivid descriptions of the scenic beauty, festivities, tourists, and the local community. The fierce yet benign ocean becomes its own character, overlooking the events that unfold on the beach, the cliff, and the adjoining village. The moonlight-drenched sea, crashing waves, and the many shades of the sky set a dreamy backdrop for the novel's difficult lives to unravel, stubbornly tinged by hues of communalism and polarisation.
The flawed, all-too-human characters of The Cliffhangers grow on you as the novel progresses, offering sympathy-invoking, realistic portrayals of our own imperfect selves. The author does not pay much attention to developing many characters apart from the central figures, and characters like S. I. Devan are left as mere caricatures, with a few twists attempting to garb them as multifaceted personalities. The same goes for the half-baked women characters of the novel, who are largely just objects of the protagonist's unapologetic male gaze, with a few scattered actions that offer no redemption and only help develop the plot.
Iqbal presents the issues of an increasingly intolerant nation with nuance, and without prejudice, through his engrossing novel. The book revolves around the investigation of the rape of a tourist, Susan, in which Moosa and his friends are prime suspects. The personal and political intermingle and coil around each other, with the rising religious extremism and fanaticism in the country playing out in the lives of the characters. The Cliffhangers are constantly reminded that their names pose the gravest danger to their lives, in a world frenzied by religious extremism and Islamophobia. They are ironically treated as the "other" or the "outsider" by their own community for their wayward, deviant ways, in a village which accepts the ideas of communalism, rooted in the hatred of the "other".