For a country rich in culture and heterogeneity, the arts have played a huge part in India's social development. Be it in the form of cinematic creations, musical achievements, artistic flair, or creativity in writing, art has always been an inseparable part of our cultural identity. However, we are also a country that encourages its young to chase a fixed, tried-and-tested professional path mindlessly, regarding a career in the arts as an idea too left of centre to be pursued seriously.
There is a certain lack of confidence that such an outlook can cause in young artists. For established names, monetary success and fame provide the necessary amount of cushioning, but for those trailblazing youngsters who create art that does not necessarily conform to the established formulae, life can be tough. With a burgeoning young population that wants to break free from the shackles of parochial career choices, it is the need of the hour for people and organisations to come forward and provide the impetus that young artists in this country desperately need. Over the past few years, Toto Funds the Arts (T.F.A.) has been one such initiative.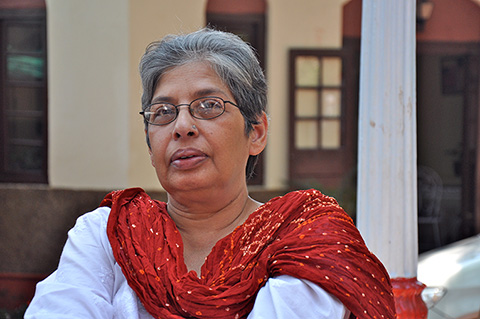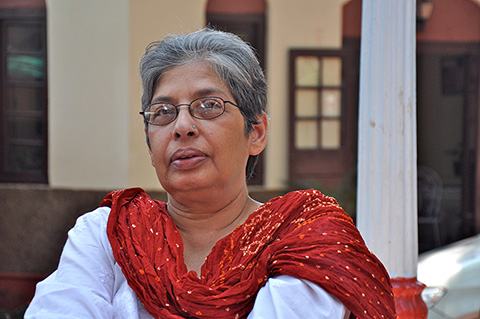 Sarita Vellani, Managing Trustee of Toto Funds the Arts, and mother of Angirus "Toto" Vellani.
T.F.A. was established as a charitable trust in 2004, to honour the memory of Angirus "Toto" Vellani, to enable his love for the arts to live on. Sarita Vellani, the Managing Trustee of T.F.A., spoke to us about the initiative's inception, saying, "It was set up by Toto's parents and a few of his close friends who felt that the best way to remember him would be to celebrate what he loved most—music, literature, and films—and the best way to do this would be to help young people working in these and other areas in the arts." In 2005, T.F.A. started giving out awards to deserving youngsters, starting with the Toto Music Award. The award categories were expanded gradually: awards for creative writing and photography were established in 2006 and 2008 respectively. Currently, T.F.A. offers awards for music, creative writing (in English and Kannada), photography, and short films, and organises workshops to nurture potential in the arts. Other events organised by the trust include regular readings, lectures, film screenings, and occasional theatre performances and concerts to generate awareness and provide a public platform to young artists.
T.F.A. ensures that their awards are given only to upcoming performers and artists in India, thereby becoming a source of confidence for unestablished, hardworking young artists in the country. "Instead of honouring achievement, we want to reward potential—the first step on the ladder, so to speak," says Mrs. Vellani. "We therefore limit the awards to young people between the ages of 18 and 29. And in fact, as far as we know, T.F.A. is still the only organisation that does that."
"Instead of honouring achievement, we want to reward potential—the first step on the ladder, so to speak."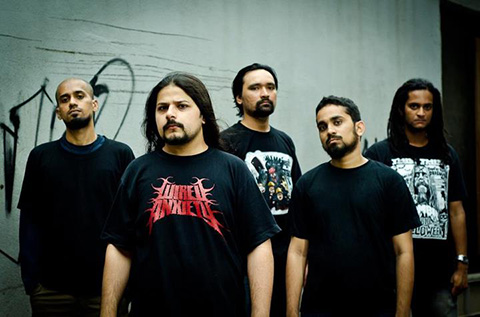 Demonic Resurrection from Mumbai, winner of the Toto Music Award in 2006.
Sahil Makhija, frontman of Demonic Resurrection, a Mumbai-based death metal band, has fond memories of winning the Toto Music Award in 2006: "It was great to be recognised for what we were doing musically at the time and we enjoyed the financial boost we got from the prize money. It allowed us to invest in our equipment, which of course helps the band in the long run. Having quality gear helps you enhance your sound both live and in the studio." He adds, "It was pretty tough back in 2006—it was a complete D.I.Y. scene. We pretty much did everything ourselves and had the financial burden of being in a band. It's the small efforts over a long period of time that have made all this possible, right from artists starting to play their own music to initiatives like T.F.A. that supported and continue to support music."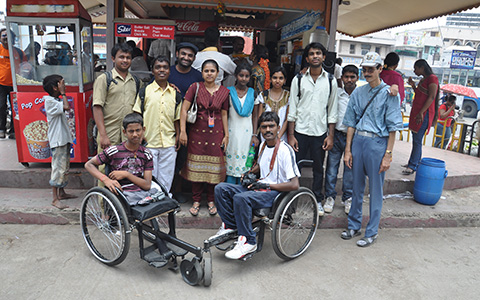 Siddharth Jain with a few members of the Happy Camera Club.
Siddharth Jain, the winner of T.F.A.'s Tasveer Photography Award in 2008, says, "Getting to know the nice people at T.F.A. was the best long-term impact of winning the award, along with the recognition [that it brought me]." He also spoke to us about how audiences have evolved over the years: "People are interested in photography and there is a growing interest in the audience. With the onset of social media, access to photography has become easier and hence the base audience has definitely grown. Also, a lot more people are pursuing photography and taking pictures as amateurs, hobbyists, etc. which is welcoming. It remains to be seen how many of them follow it up and go deeper in the nuances of the medium." Siddharth is currently involved in a project called Happy Camera Club (H.C.C.) which conducts photography workshops that allow underprivileged students to work with the best possible mentors and photographers, along with facilitating the provision of photography assignments through corporates and other members of the H.C.C. network.
While supporting young artists in the country is undoubtedly a noble task, it is not one without its challenges. "A rather vexing problem that we face in our work is that people in the age group we support are not respectful of deadlines," says Mrs. Vellani. "Rarely does an application arrive complete in every respect, placing a huge administrative burden on T.F.A., which has no paid staff." There are also other more commonplace problems such as empty art galleries and the general apathy that lurks around photography exhibitions in most parts of the country. And one cannot simply turn a deaf ear to the art that exists in smaller towns, in rural areas, where artists do not have the means or loud-enough voices to reach the ears of those living in the hum of big city life. Mrs. Vellani acknowledges this, saying, "We feel that many deserving individuals, particularly from outside the big cities, fail to apply. Support in this regard from the national and regional media would go a long way towards overcoming this barrier." Although the trust currently operates out of Bangalore, there are long-term plans in place of setting up T.F.A. centres in other cities as well.
Institutions like Toto Funds the Arts, among others, are playing an increasingly important role in the country. Their efforts encourage, enthuse, and excite the younger crop of artists in India, giving them hope and guidance to pursue their dreams, no matter how unconventional they may be deemed by the society at large.