When you embrace the 9 to 5 life, add some unnecessary melodrama to it, and sprinkle generous doses of elements that rape your sanity, hibernation seems to be the only way out. Until, of course, you find a great new graphic novel and an irresistible urge to write about it takes over your existence.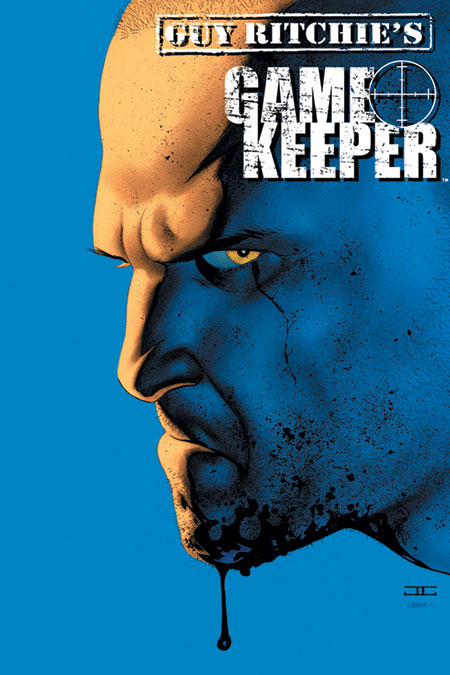 Guy Ritchie's
Gamekeeper
.
'Twas on one particularly lazy afternoon dotted with some hazy shades of green that I encountered Gamekeeper on the online archives of my seldom used Kindle app. It was perhaps out of sheer boredom or the desperate need to drown out the not very pleasant world around me that I re-downloaded the free preview to read it again. For once, it wasn't the names of Guy Ritchie, Andy Diggle, and Mukesh Singh that made me want to read the book. Neither was it the groundbreaking artwork or nail-biting plot. It was simply sheer boredom and the need to escape that helped Gamekeeper work its way to the top of my reading list.
It isn't the hatred that I seem to be harbouring towards mankind in general that curbs my desire to read more of the series. It is simply the lack of performance of all three that make me lose hope with what is to come. Expectations, they say, kill an idea. And at this very moment, I agree vehemently. But what else can a regular mortal mind do when he sees signs that promise much?
The cons, I assure you, are plenty and finding some good amidst something this mediocre was in no way a job that could be considered easy, but after trying for a while, I realised that the book starts growing on you, if nothing else. Full of clichés and stories that you have heard already, the story is not half as bad for something that has already been overcooked, to put it very politely. The slightly slower or particularly starry-eyed readers among you might fancy a read, thanks to the not-so-remarkable, straightforward narration and even the clean art. But for those who have picked up the book solely due to Ritchie, here's my bit of advice: put it back where you found it. Mediocrity from a legend is entirely unacceptable.
With Ritchie promising to make on-screen adaptations of this book, I can't help but feel genuinely scared. Clearly lacking the trademark Ritchie humour, intriguing characters and even the ability to engage a reader in the story of a man with a dark past, Ritchie's take on "nature's remedy to man's disease" is far from impressive and I can only hope, for my own sake, and for and all the others who love him to bits, that this never makes it to the screen. This is one book that is best forgotten.
'
Sol's Graphic Vein
' is a whirlwind, torrid introduction to exactly what your mother would not want to catch you reading. Not for the weak-hearted. Not for the judgemental. Not for moralistic hypocrites. Definitely meant for those who appreciate art. Fun, coloured, and sexed out.