Heineken Green Room is an initiative by the popular beer company to promote the discovery of new music. The event, first started in Singapore, aims to connect passionate music lovers with up-and-coming, groundbreaking artists by means of intimate performances and discussions around the music.
Heineken Green Room is all set to enter India this month with events in three cities (New Delhi, Mumbai, and Bangalore). Invited to perform is Brooklyn-based DJ/producer Mux Mool, an artist who has come to be associated with his support for digital music distribution models and his "pro-torrent" stance.
Prior to the event, there will be discussions in each city involving Mux Mool and an audience of handpicked guests (artists, music journalists, music industry executives, etc.) to explore the role of the Internet in the music industry. The theme for the Green Room Sessions is 'Has Social Media Killed the Star DJ?'
Entry to the events is by invitation only. Details given below—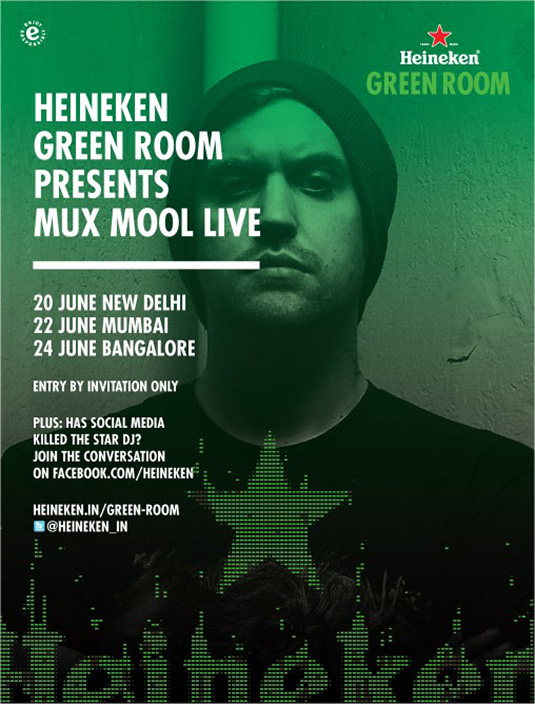 Heineken Green Room comes to India.