Live from the Console is a fresh live music initiative from Oranjuice Entertainment and Day 1, the independent music arm of Sony Music. The venture aims to give worthy independent artists in India a platform to showcase their talents in front of an audience consisting of fans and others who are a part of the music business in the country.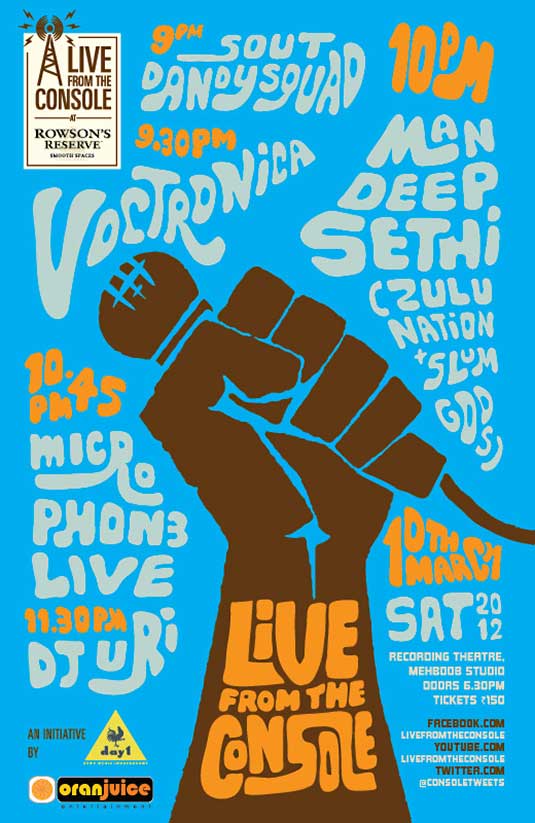 The illustrious Mehboob Studio in Bombay is the venue for the Live from the Console series of performances. The lineup for March 10 includes Voctronica, India's first all vocal-ensemble set up by renowned beatboxer Shlomo and MC Testament. Following them will be DJ Mandeep Sethi, Microphon3 (with Johnny B and ex-P.D.V./Scribe drummer Niraj Trivedi), and DJ Uri.
Essentials
Date and time: March 10, 2012; gates open at 6 p.m.
Venue: Recording Theater, Mehboob Studio, Bandra (Bombay).
Tickets: Rs. 150.
For more details, please visit the Live from the Console Facebook page.