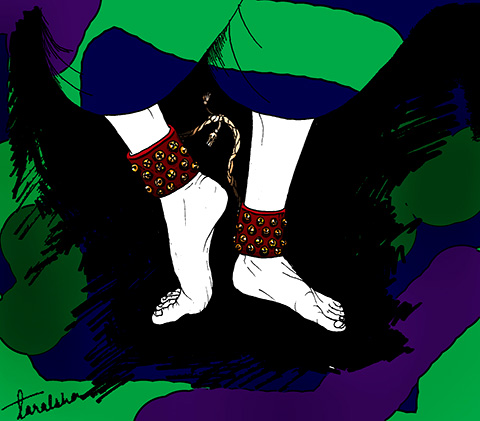 Even in his blue silk dhoti, Shekhar looks like a walking insect—a fancy walking insect. It is an interesting look for someone with no personality.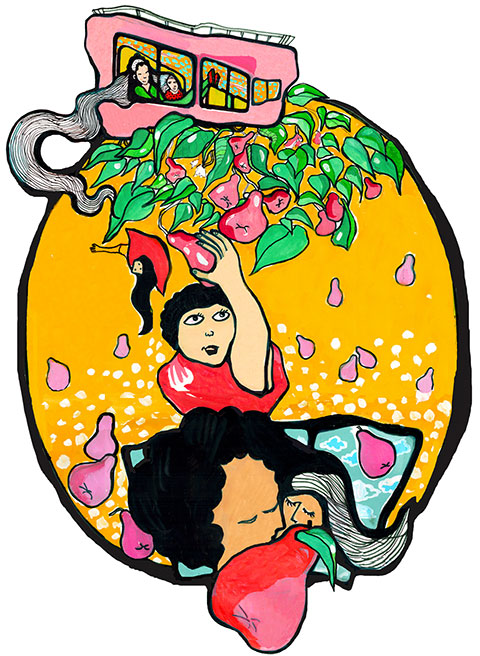 There were moments when our rhythms matched, and our feet, with a muddy shoe or two, were up in the blue sky together.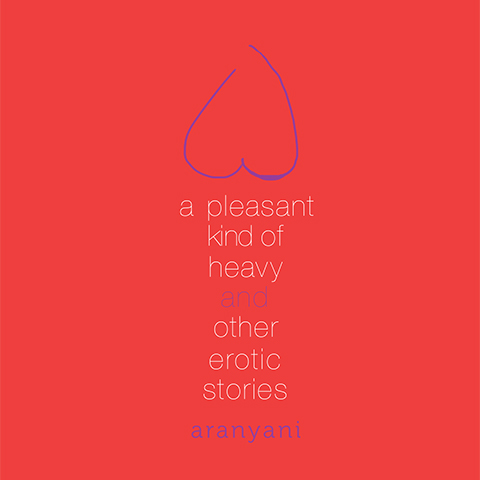 South India is a confusing place to become a young woman: everyone seems so close but we are witness to so little physical embrace, so little touch.