With an average footfall of about 50,000 people annually, Saarang, the student-organised annual cultural festival of the Indian Institute of Technology in Madras, is easily the biggest college festival in south India.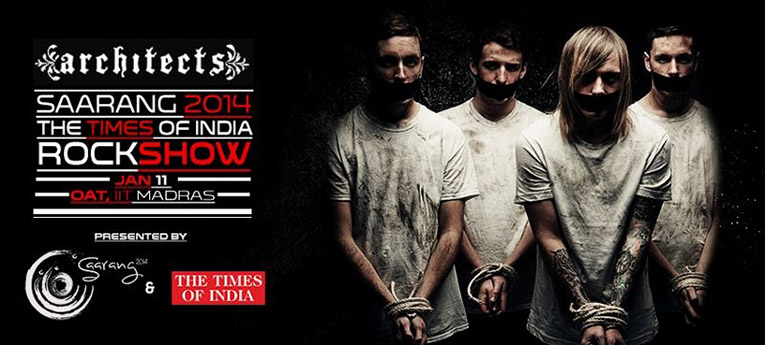 After performances at major metal festivals worldwide, Architects are set to headline Saarang in in Jan. 2014.
The 40th edition of the festival will take place in the second week of January 2014, and will feature over 50 events, 20 workshops, and a number of highly anticipated lectures, video conferences, and live shows. Traditionally, the rock show has been one of the biggest attractions of Saarang. This has been especially true in the past few years, thanks to performances by internationally acclaimed acts such as Pain of Salvation, Hammerfall, and Opeth. That trend will continue in 2014 with well-known British metalcore outfit Architects confirmed to headline the festival on January 11.
Architects will be no strangers to metalheads in India. The band has performed at some of the biggest heavy music festivals in the world, including the Download Festival, Sonisphere, Hellfest Open Air, and Summer Breeze Open Air, and their last album Daybreaker was received favourably by fans and critics alike.
Stay tuned for more information about the event (ticket prices and availability, special offers, etc.).