Coordinated by Open Space, the Q Fest is a two-day-long festival that gives the L.G.B.T. community a platform to contribute to a dialogue for change, and aims to encourage an exploration of personal identity, sexuality, and gender. The second edition of the festival is based around the theme 'Being Seen, Being Heard', and takes place this weekend (December 10-11) in Pune.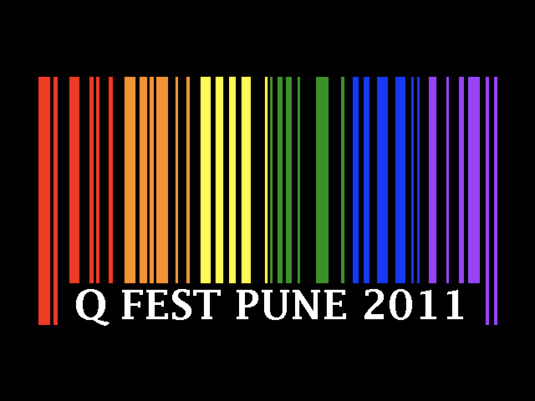 Q Fest 2011: Being Seen, Being Heard.
If you're in the city over the weekend, you should definitely head for Q Fest 2011—look forward to a splendid weekend of music, film screenings, theatre, and thought-provoking discussions, not to mention a chance to get your hands on some rather cool merchandise.
You don't want to miss:
– A Hindi presentation of the groundbreaking Marathi play Ek Madhav Baug, which is about a 21-year-old youth coming to terms with his sexuality.
– Performances by indie artists such as Alisha Batth, Meera Shenoy, and S.S.D.D.
– Films such as Mudrashodh, And Thou Shalt Love, Les Chansons d'amour, and Brotherhood.
– Funky merchandise by K-Lord/K-Princess (canvas bags), Raskala (custom-painted Converse shoes), and Soul (silver jewellery).
Essentials:
Date: December 10-11, 2011.
Time: 12.00 p.m. to 8.00 p.m.
Venue: Dec. 10—Moolgaonkar Hall, I.C.C. Towers, Pune ⋅ Dec. 11—Kala Chhaya, Patrakar Nagar, Pune
Click here for a detailed schedule of Q Fest 2011. Show your love on Facebook here.