Chanakya of the Mauryan dynasty, a prime minister in his time, is said to have remarked, "A good wife is one who serves her husband in the morning like a mother, loves him in the day like a sister, and pleases him like a prostitute in the night." It's impossible to confirm whether he actually said this, but it isn't too difficult to imagine, based on the time period he hailed from.
What I find strange is that after all these centuries, Indian men still harbour a similar attitude. This attitude can be traced to the Kamasutra as well that he allegedly wrote (many historians assert that Vatsyayana, author of the book, and Chanakya, are the one and the same). As mistakenly understood by many, the book is not just about the art of making love, but also about the male art of making love to women without committing sin. According to the ancient text, it is perfectly okay to sleep with another woman if there is an ulterior motive involved. For example, in an English translation by Deepak Chopra, a rule states that: "I love another woman, who is this woman's best friend. If I sleep with this woman, I can get to the one I really want." Another example: "By winning this woman over, I can kill her husband, whose riches I covet." Note that these rules apply only to men, and deem it tolerable to objectify women in order to satisfy personal again.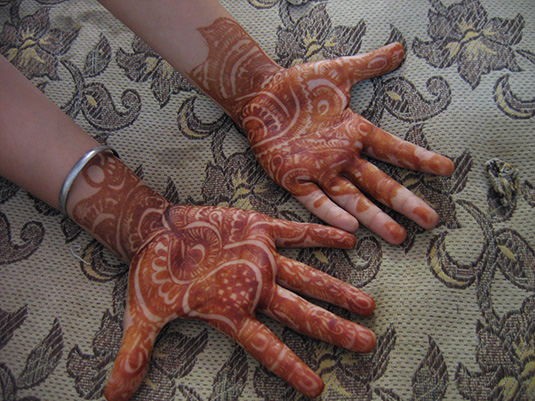 With the unrealistic expectations of Indian males all around, it's difficult for Indian women like us to find someone to 'live' with.
But I don't want to refer to ancient texts (or their translations) to paint you a picture of the unrealistic expectations of Indian men. Gayatri Gopinath, a queer theorist of diaspora, in her article Nostalgia, Desire, Diaspora: South Asian Sexualities in Motion, points out that patriarchal attitudes of men towards women exist not only in the homeland (India), but also in the diaspora. The female gender is viewed as "the symbolic center … [for] … 'home' and 'family'", and heteronormative female sexuality can only exist "within the familial and domestic space". Thus, it is acceptable to be sexual if you are married and only with your husband, while homosexuality is either criminalised or ignored. Gopinath cites a real-life example, where the South Asian Lesbian and Gay Association (S.A.L.G.A.) was denied the right to march in the Federation of Indian Associations (F.I.A.)-sponsored annual India Day Parade in New York City, both in 1995 and 1996. Consequently, the F.I.A. is run by a group of Indian immigrant businessmen.
All this only leads up to the question of 'why'. Why would these men be so hind-sighted so as to ignore that women nowadays are free, independent agencies, who are not confined to traditional gender roles whether in India, or outside of India? The only answer, in my opinion, is their false sense of entitlement. They appear to believe that they have this ancient right to have these equally ancient expectations. As the S.A.L.G.A. example would suggest, men outside the "homeland," have been unable to evolve beyond their view of traditional gender roles, as applied to women back in the homeland. Maybe, it can also be attributed to parental and societal pressure that plants the seeds of such inane ideas into their heads at tender ages, so that they grow up having expectations that only become more traditional with time. For example, this summer, when I was in Calcutta, a neighbor subjected me to a volley of questions. She is currently on the prowl for a bride for her younger son (who never wants to leave India). Some of her questions were:
"Do you know how to cook?"
"Don't you want to settle in India?"
"Do you know how to wear a sari?"
All her questions were addressed with a smile. It was as if she hoped I wouldn't see through her façade of 'innocent' questioning. Instead of being mortified, I was faintly amused. Really? Do I represent the ideal future daughter-in-law for your 'modern' son, who also expects to have a very traditional wife at home (ironically, chosen by his mother. Really, you can't get more traditional than this!)? I had some questions for her too: Does he know how to cook? Doesn't he want to settle abroad? And, why on earth does he talk with that put on accent? It sounds neither British nor American. Just an Indian trying very hard to sound foreign!
However, don't castigate me yet. I don't have a problem with arranged marriage. On the whole, I find the concept very gratifying. It's really very similar to set-up dating. You say 'yes', only if you feel you are compatible. Yet, with the unrealistic expectations of Indian males (and in this case, their mothers) all around, it's difficult for us women to find someone to 'live' with.
To assuage the attitude of men here in Canada, I had a discussion with some of my male friends on the topic of marriage and the kind of qualities they would look for in their future wives.
"She must know how to cook!"
"She should keep the house nice and tidy."
"She should be a virgin!"
I was faintly aghast at such pronouncements. These were Indo-Canadian men living here in Toronto for the past 10-12 years. Were they actually hoping to find the "wife" described by Chanakya? The irony was that not all of them were virgins, and none of them had any experience with cooking or cleaning.
In the case of my parents, I believe they got lucky when they found each other. Their's was a love marriage. And even though my father is not exactly the most liberal man alive, he definitely didn't hope for the ideal Chanakyan wife. And, since my mom works hard at home, and at the office (she is my dad's business partner and they work together), I can only imagine her staring scornfully at Chanakya, if he had made the mistake of making that comment in her presence.
In my case, I too have the image of an ideal man in my head. He may not be the ideal man, but ideal enough for me. He would be someone: who looks decent (this might appear a little vain on my part, but if I had to choose between the frog and the prince, the frog would probably end up dead face down in a pond somewhere); can clean, if not cook; and has a tolerant nature, since I tend to get impatient and lazy at times. He need not be a virgin. Most people I know of my age, are not. He need not be super-intelligent. However, I wouldn't tolerate a super-idiot. And definitely, he must not have too many unrealistic expectations of my abilities. I cannot speak for other women, but my girlfriends also harbour similar 'attainable' attributes within their future spouses. Yes, I do believe that we are the more rational gender, but that's my personal bias.
So, I ask you, where do women like us expect to find our men? And where and when exactly do these men of today expect to find their women? With distorted realities clashing into each other, the answers may be "in our imaginations" and "never".
I think I have come to terms with that reality. The question is: Have you?