It's official: The Prodigy is scheduled to perform in India in January 2011. With immense hits such as 'Firestarter' and 'Smack My Bitch Up' to its credit, the British electronica outfit, of course, needs no introduction. The group's performances in India are in support of their fifth and latest chart-topping effort Invaders Must Die, released in early 2009, which includes hits such as 'Omen', 'Warrior's Dance', and 'Take Me to the Hospital'.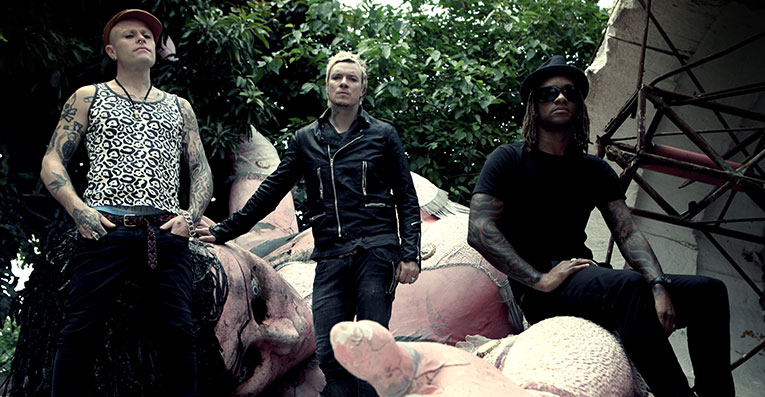 It's an omen. Photograph by Paul Dugdale.
The Prodigy will perform in Bangalore on January 13, 2011, and in New Delhi on January 15, 2011, as part of the 'Invasion' festival. Organised by Motherswear (Only Much Louder's festivals division) in association with UKNY Music, 'Invasion' is set to be an annual music festival that will aim to showcase some of the best contemporary live acts from around the world.
We had a chance to speak to Maxim from the Prodigy about the upcoming tour of India, and this is what he had to say—
"We can't wait to come and rock India. It's been a long time since we've been wanting to come and play in India and we're definitely excited about this. Make sure you're there!
"We'll play a mix [of tracks] from our first album to our last album. The majority [of songs] will be [from] Invaders Must Die, but we'll drop in tracks from The Fat of the Land, Music for the Jilted Generation, and Experience as well."
Needless to say, there is no better way to kick off the new year. This is one gig you definitely don't want to miss.