Jokha Alharthi's Man Booker International Prize-winning novel offers a rich, poetic, and profound gaze into the culture of Oman, told through the complex stories of three generations of a family in the village of Al Awafi.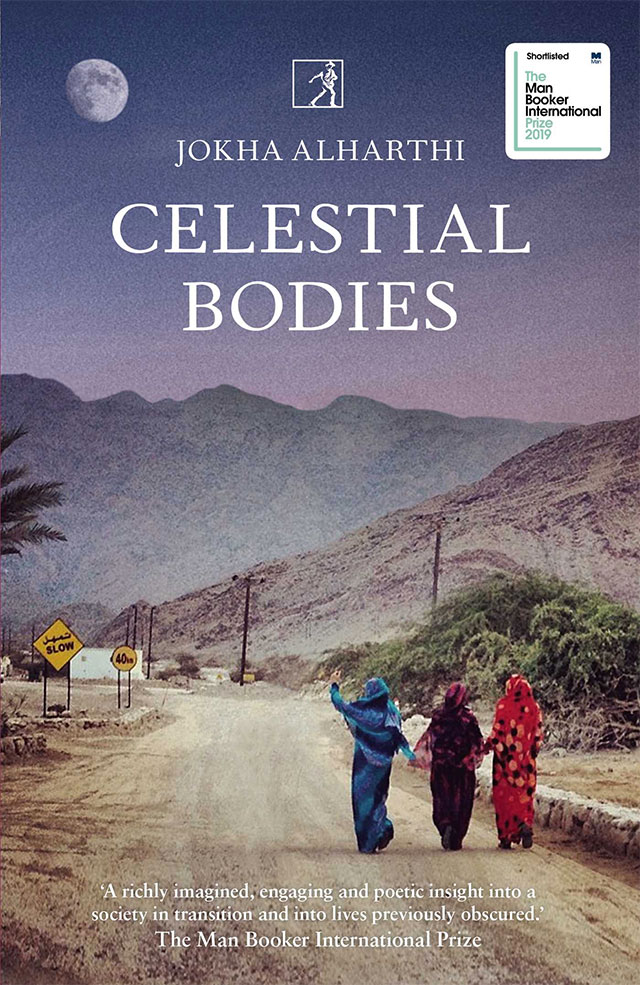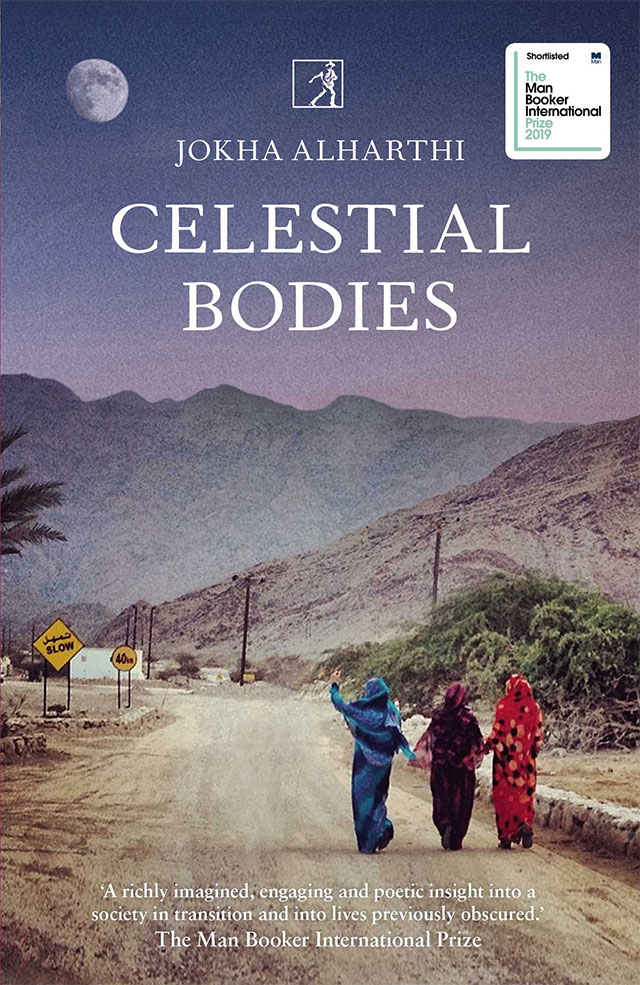 Celestial Bodies
by Jokha Alharthi (
Purchase
)
Subtlety is often lost in translation, but Celestial Bodies comes as an exception. Jokha Alharthi evades clichés and unravels her characters subtly, mirroring the reluctant narration of many of the characters' stories themselves. Richly imagined snapshots of various lives that make up the novel are offered through the course of the book, leaving it to the reader to piece them together as the narration progresses.
Spanning over three generations of an Omani family in the small village of Al Awafi, the novel marks the steep changes that took place in Oman's social and cultural milieu with the abolition of slave trade and spread of education, and introduction of western ideals through movies and the English language.
Three sisters—Mayya, Asma, and Khawla—remain at the crux of the various interlaced stories that make up Celestial Bodies. Mayya is married to Abdallah and names her child London, to the horror of her family members, who find it rebellious and repugnant. But there is not much uproar, and London grows up with her unique name. It is through these small, subtle acts that Alharthi's characters establish themselves as distinct voices with deep-seated emotions and conflicts.
Mayya's husband Abdallah, a businessman who splits his time between Europe and Oman, is deeply disturbed by the memories of his father, the loss of his mother at a young age, and his failed marriage. Abdallah's trauma keeps recurring throughout the novel in dreamlike, unsettling sequences. As a child, he found maternal comfort in his father's slave Zarifa and his deep affection for her takes on Freudian shades, which is later reflected in his insecurities about his autistic son, Muhammad.
While reading the novel, you often find yourself referring to the family tree provided at the beginning of the book to grasp the numerous relationships within. The complexly structured narrative alternates between a first-person narration of a central character, Abdallah, and an omniscient third-person narrator, who delves into the stirring stories told by the novel's varied characters.
Though subtle, Celestial Bodies is richly imagined and employs elaborate, poetic prose. Translated by Marilyn Booth, the novel displays Oman's cultural bounty with vivid descriptions of bustling souqs (markets), alluring wedding ceremonies, date harvests, ornate dishdashas, Oudh (incense), and much more. Alharthi's abundant knowledge of poetry shines through the novel in its many allusions to Arabic poetry, like Asma and her father Azzan's poetry-reading sessions. Poetry, art, and magic are spun together with the characters' stories, adding to the novel's ethereal quality.
[Simon & Schuster India; ISBN 9789386797568]