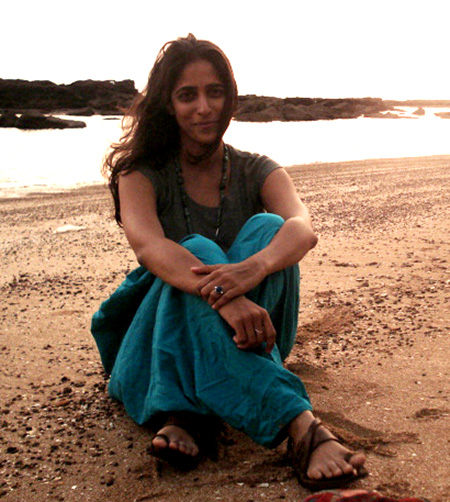 Amruta Patil.
Amruta Patil, author of critically and popularly acclaimed graphic novels such as Kari (2008) and Adi Parva: Churning of the Ocean (2012), will be in Pune this Monday to talk about her work and the process that drives it.
Largely acknowledged as one of India's first female graphic novelists, Amruta's work has been translated into French and Italian, and her short graphic stories have appeared in numerous publications worldwide.
The author will talk about both her graphic novels at The Loft, after which she will answer questions from her audience. Be sure to read our Oct. 2012 interview with Amruta here before you head for the event.
Details:
Venue: The Loft, 877 Boottee Street, Camp, Pune, India (Phone: +91 98 60 884645)
Date: Monday, May 13, 2013
Time: 7 p.m. onwards
Click here to R.S.V.P. and read more about the event.