Founded in 2007, Atma is a Mumbai-based organisation that aims to address the issue of quality education for underprivileged children and youth in the city. The N.G.O works in association with education-oriented N.G.O.s working with children and young adults across Mumbai, and helps them to hone their organisational development skills, thus enabling them to become sustainable and more productive. It also provides its partner N.G.O.s with skilled volunteers to further their cause.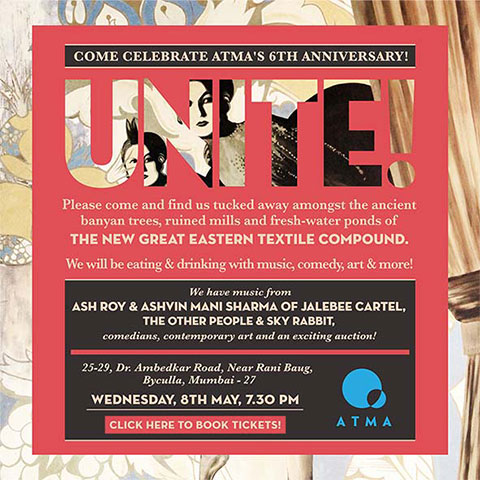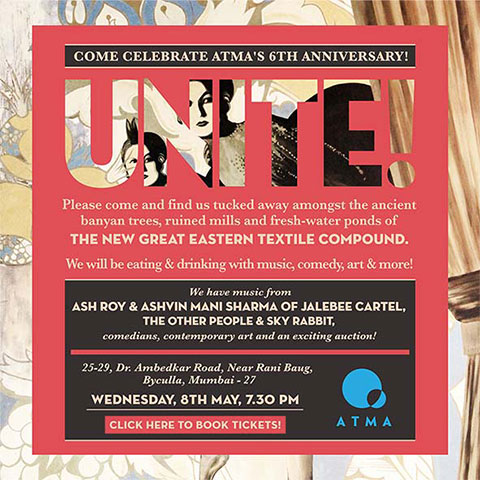 Celebrate Atma's sixth anniversary next week.
Atma will celebrate its sixth anniversary this month (May 8) at the New Great Eastern Textile Compound in Byculla. The event will see music from the Other People, Sky Rabbit, and Ash Roy and Ashvin Mani Sharma of Jalebee Cartel. There will also be performances by stand-up comedians Rohan Joshi and Kunal Rao, in addition to contemporary art installations, and auctions where attendees can win a host of prizes, including weekend getaways to Hong Kong, Goa, and a palace hotel in Jaipur.
"Since 2007, Atma has helped over 18,000 beneficiaries through partner organisations," says Atma's executive director Mary Ellen Matsui. "We are looking forward to celebrating our success with all the people who have supported us over the last six years. We hope the event will be a sell-out to raise enough money to enable us to help thousands more children and young adults in the future."
You can attend the event for a fixed donation of Rs. 1900, which will also get you unlimited canapés and beverages. All proceeds from the event will go towards the Atma Partnerships Program. Click here to donate and purchase tickets for the event.
Details:
Venue: The New Great Eastern Textile Compound, 25-29, Dr. Ambedkar Rd (Near Rani Baug), Byculla, Mumbai, India
Date: Wednesday, May 8, 2013
Time: 7.30 p.m. onwards
Entry Fee: Rs. 1900 (fixed donation)
Click here to R.S.V.P. and read more about the event.