Chennai Live 104.8 FM is the only private radio station in the city that plays music by independent Indian artists. This month, the radio station, in association with Clementine Studios and IndiEarth, (re-)introduces The Purple Fest, a series of fortnightly gigs to promote live music in Chennai.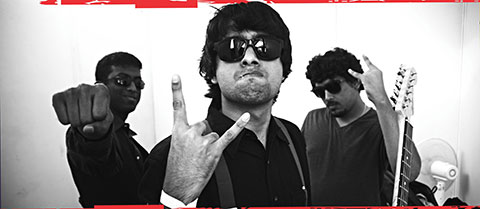 Skrat kicks off the Purple Fest tomorrow.
"The idea for Purple Fest came as a natural extension of our on-air segments 'Indian Music Hour' and 'Out of the Box', both of which were conceptualised in order to promote independent music and artists from India," says Chennai Live RJ Rohan Sen. "Chennai has a vibrant community of talented musicians, who are just looking for a space to play. We are acting as the medium and giving them multiple platforms."
Chennai-based alt. rock band Skrat, who has recently released their second album Bring Out the Big Guns, will kick off the Purple Fest tomorrow (May 17) at the Ramada in Chennai Egmore. All the concerts that make up the Purple Fest series this year will be recorded live (audio + video) to eventually be part of a compilation album, courtesy IndiEarth—the digital platform of the Chennai-based music label EarthSync—and Clementine Studios.
Details:
Venue: The Ramada, Gandhi Irwin Bridge Road, Egmore, Chennai, India (Phone: +91 44 3000 4777)
Date: Friday, May 17, 2013
Time: 7 p.m. onwards
Click here for event updates.