Click here to read The Tea Party (Part 1).
It was the day before my birthday and I was expecting my friends at 7 p.m. for what I'd promised would be a really cool—I don't do elegant very well—high tea party to bring in my birthday.
"Are you seriously not serving alcohol?" a friend had asked a few days earlier.
"Would you still attend if I said no?"
"Of course I'll come. I'm just making sure so that I can bring my own stash."
That's Bombay for you. Or maybe it's all of India. Just like in the early 2000s, when we couldn't fathom a Saturday night without dancing, this decade has rendered us incapable of facing a gathering on a Sunday without a cocktail or three.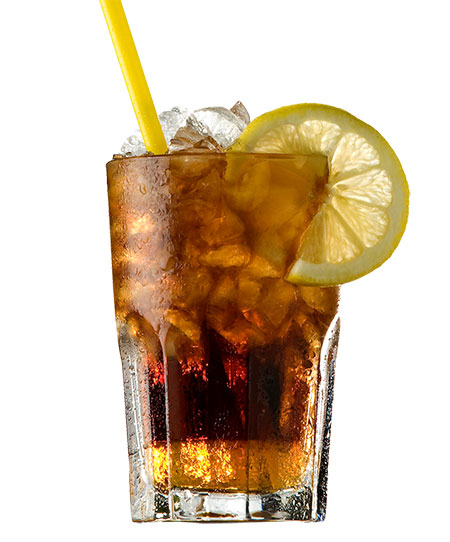 "Long Island's a type of tea too, isn't it?"
"It's a tea party. Long Island's a type of tea too, isn't it?" I winked.
I'll be honest with you. I'm not the hostess with the mostest. I don't assure that glasses are refilled when they're nearing the bottom. Nor do I have a rotation plan to ensure that I converse with each and every one of my guests. I'm usually the one who runs from pillar to post asking who wants refills, taking random people into a corner to badger them into admitting they're having fun, and greying prematurely just a little more by the end of the night.
Yes, I'm definitely not the hostess with the mostest. But I am the hostess who loves to please. If it took Long Island Ice Teas for people to open up, have a good time, mingle, and partake in some capacity in enjoying my birthday, then so be it.
But before I knew it, Long Island Iced Teas gave way to green apple tea mojitos, blueberry tea martinis, Bellinis and Mimosas ("They're so easy to make, just add a bit of peach or orange juice to sparkling wine") and eventually, Bloody Marys.
One piece of advice I need to give you, aside from 'delegate the bartending to one person only', is do not EVER drink Bloody Marys on a Sunday evening! Sure, it's quite a refreshing change from sweetish teas and sparking wine. But when made at home, and made right ("I made these at frat parties in the U.S. all the time")… you get the gist!
You'll see that when the night is well on its way and people are swinging, dancing, and for some strange reason, attempting to do pull-ups from false ceilings, you really don't want to be the one so eager to keep the mood up as to offer up all the tomatoes in the fridge and a blender.
Tea is versatile, alright. You can pair it with bruschettas, mini-sandwiches, and coconut and cream cake; mix it with vodka, whiskey, and rum, too, if you must. Be warned though. If you want to keep the ceiling in its place and the floor where it belongs, go with the tide and meet at a club. But if you want to go against it, don't try too hard. Just pick up the pieces off the floor (your guests, if they love you enough, will help) and go at it again. I know I will!