Beautiful Thing by Sonia Faleiro is a nest of details made by artist crows from Bombay's chawls; a bold look into the private lives of Bombay's bar dancers, hijras, madams, and pimps.
The nonfiction book spans the life stories of many textured and colourful characters. There is barwali Leela and a few of the 'kustomers' that chase her so desperately. There is Gazala, a brothel Madam who is also a hijra (eunuch), and Apsara, Leela's 'simple-minded' mother who comes all the way from Meerut to live with Leela in the big city.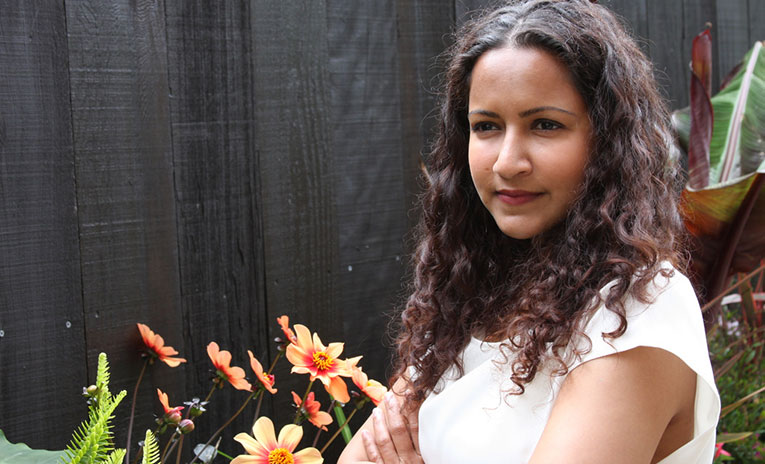 Sonia Faleiro: Story to tell. Photograph by Ulrik McKnight.
The bar dancers on which the book focuses are hardened by their lives, by being abused, used, and thrown away endlessly. Each is an enigma: She pushes every person away from her in trying to convince them, and herself, that she is worth more. Each, however, is also desperate for the same normalcy, love, and affection that define the human experience; luxuries that the barwalis imagine every other regular housewife woman has. Faleiro catalogues their joys and losses in a way that encourages empathy from the reader, even with these women who have an entirely unique experience of life.
The 'kustomers', the same-same-but-different men with bowl haircuts and too-big shoes, are undeterred in their pursuit of these women that they can never win over. Faleiro, through the dancers, met several of these men in a desire to know how they justify the lakhs of rupees that they shower over the bar girls.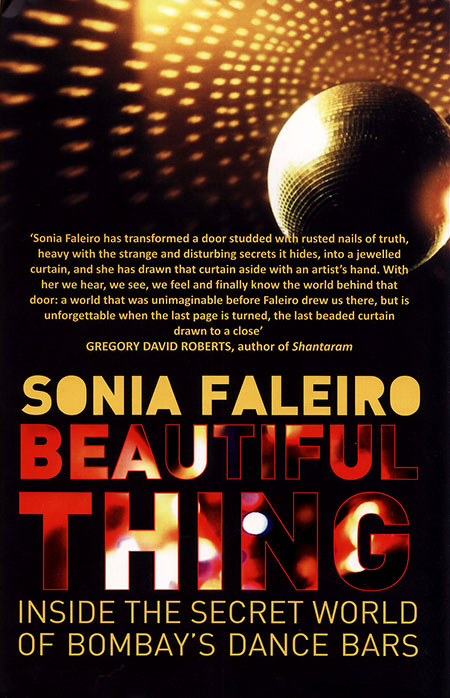 Beautiful Thing
book cover.
In each character sketch, there is the intimacy of a best friend: Someone you know every secret about, every ache and every memory. This is a story made up of tiny details, relationships, snippets of conversation, text messages, and strong feelings and longings. It's about contrast, hypocrisy, morality, and questions without answers. Is something right or wrong? Are the alternatives better or worse? Why do human beings gravitate towards the things that they do? What is their common experience? What are their endless wants and needs, and why?
The conversations featured between characters flow naturally in a mix of English, Hindi, and slang that is oddly easy to understand. The language is not dressed up or dressed down: Things are told as they are, nothing more or less than that.
Faleiro treats the reader as someone who is already in the fold: She doesn't simplify everything for the uninitiated, doesn't cheapen the meaning and value of the details by making them easy to understand. She presents the information in the same discontinuous way that events are thrown into life: Without necessary sequence, but full of meaning and a sort of beauty.
Beautiful Thing is a glance into Bombay's underground world as you have never seen it, and made both beautiful and ugly in a way that mimics the tides at Chowpatty beach: Coming, and going, and continuing.
[Penguin Books India; ISBN 9780670084050]