Children manage to find slivers of hope, joy, and wonder amidst utter distress, and Deepa Anappara explores this in all its beauty through her straightforward and captivating narrative in Djinn Patrol on the Purple Line.
The novel is deeply sensitive, with endearing characters that linger in your mind long after you have turned the last page. It contains characters that steal your heart right at the start, and is narrated through its child protagonist, Jai, who sets out on a mission to find the missing children of his basti with his friends—Hermoine Granger-like Pari and diligent, responsible Faiz.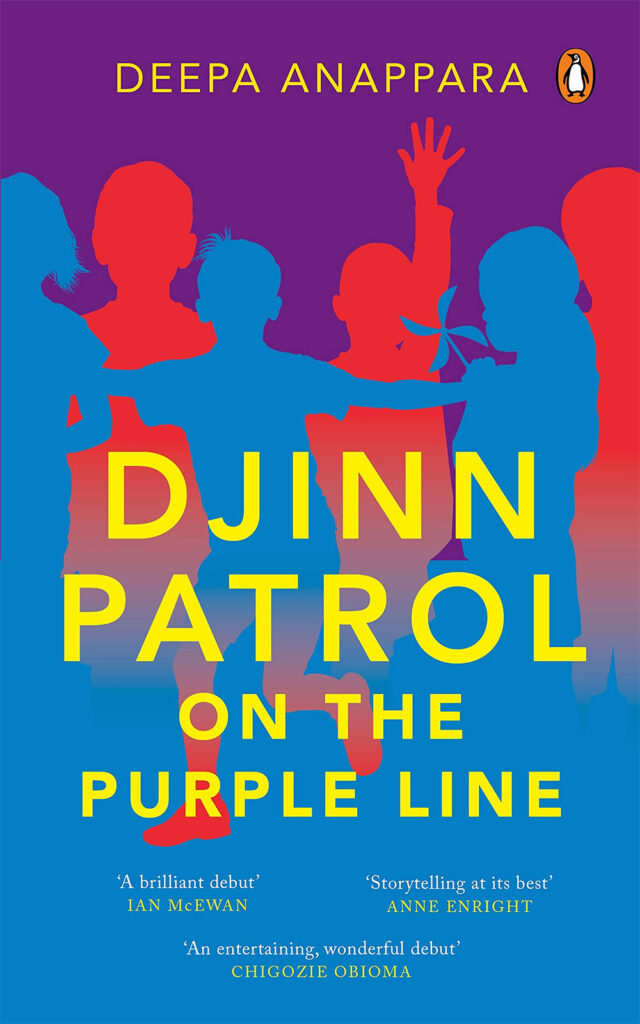 Nine-year-old Jai is charming, smart, and witty, often portraying a maturity that is beyond his years. The author succeeds in presenting the complex world that Jai inhabits, through his authentic and bright voice that slices through the basti's noise and smog. The disarming simplicity of his mundane world beckons the reader to get lost within its folds, offering a tender and unadulterated peek into the troubled heart of India.
Djinn Patrol on the Purple Line defies categorisation—partly a coming-of-age tale, it can also be classified as a detective novel, crime-fiction, or as powerful social commentary. Djinns, spirits, and a smog that makes it harder for the characters to see through the chaos that unfurls in their lives, are omnipresent in the novel. A recipient of multiple awards, Anappara brings in a journalistic eye to her narrative through grim satire, commenting on the inequity, corruption, and injustice that are commonplace in the lives depicted in her novel. Poverty and hunger dominate the lives of the basti—subtly presented through Jai's growling stomach, the mid-day meals that he eagerly awaits, a little girl buying gulab jamuns to brighten up her sister's sour mood, and the amazement of basti folk when a young woman pays for her dosa but does not eat it.
The author nudges the reader to sympathise with the unjust fate of her characters by skilfully reflecting on the massive gap that exists between two worlds—the basti with its muck and garbage dumps, and the rest of the city with its "hi-fi" flats and swooshing cars. As children from his neighbourhood keep disappearing, Jai says matter-of-factly, "Our basti could go up in flames and we still won't be on T.V." Justice evades the people of Anappara's basti, even as the number of missing children spikes and communal tension simmers.
Anappara employs language as a cultural tool in her novel, interspersed with Hindi words that remain unitalicised and hyphenated words that are fitting for its nine-year-old narrator's vocabulary. "Okay-tata-bye," "bak-bak," "ekdum-mad," and "ten-twelve days" are a few such phrases that serve to surprise and amuse the reader right to the end of the novel. Wrapped within vibrant and lyrical prose, Djinn Patrol on the Purple Line is a delightful and thought-provoking page-turner that does not promise neatly packaged happy endings, and rightly so. It leaves you wondering whether mystical spirits and djinns are, after all, the only ones who can save the millions of neglected and downtrodden human lives in India.