Another Country is Anjali Joseph's second novel. After her critically acclaimed debut Saraswati Park, Another Country is the story of 21-year-old Leela in—you guessed it—other countries. The story follows Leela through her sojourns in Paris, London, and Bombay, as she grows up through experiences both awkward and lovely in each city.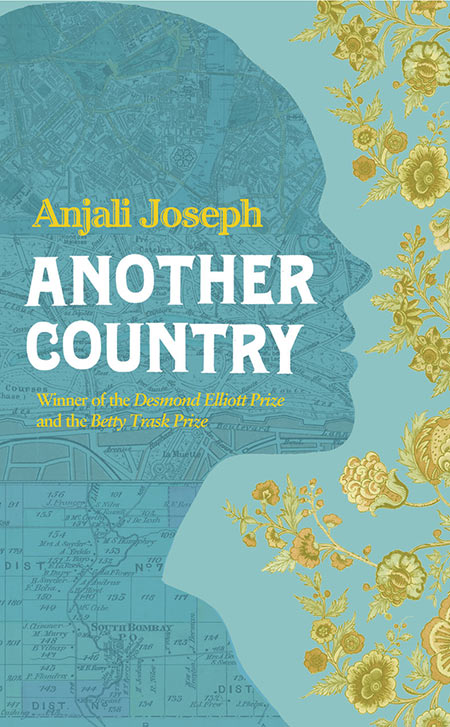 Another Country
book cover (
Purchase
)
Leela's relationship with herself via the men she chooses to date is probably the story Joseph seems to be getting at, and that happens masterfully in Another Country. Her awkwardness, evolution, and stumbling on love brings the point across faithfully; Leela is the 'other' in each country she lives in. The story then, becomes a process of bringing Leela back to a notion of the self, which sort of happens at the novel's narrative end in Bombay.
Of the three parts that the book is divided into—based on the cities she lives in—Leela's stay in Bombay is where the novel absolutely shines. Leela's parents are etched beautifully and are so painstakingly real, you've either grown up with such parents, or know someone who did.
There are some lines that will remind you perhaps of your own diary entries, furiously written when you were a teenager in love—except, of course, Joseph words it way better. The sentiment, however, stays true to each of our experiences. Although she is entirely her own person and author, Anjali Joseph's Another Country gently nudges you in the direction of Zadie Smith's brand of writing, with her deftness in portraying multiculturalism as is. This isn't to say the writing is inspired at all, but it does inspire you to seek out similarly gifted authors.
Joseph's strong point is her sentence construction. It might read as a little too laboured in a few places, but for the most part, her sentences are beautiful, and she knows how to construct words on a page to make maximum impact. The short, spare sentences build a sort of tonality for the novel that reminds you of warm, happy places you seek out during your moments of abject despair. Her writing, however, does jarr in a few places, precisely because it shows you the machinery behind each sentence.
With everything considered, Another Country is a perfect promissory note. This novel is Joseph's declaration of writerly talent, with the promise of better and more polished stuff to come. You should most definitely pick up her next book as well.
[ISBN 9780007490677; Fourth Estate]
———
Click here to read our September 2010 interview with Anjali Joseph.