Curious things are written about love. It is transformed into bottomless objects and never-ending rainbows in the sky. It is given more avatars than all our gods, and it definitely has more believers.
Being in love is that feeling one can't fathom, and yet, it drives most of one's life. Love isn't a myth, it isn't a story, it's our everyday reality. But reality is harsher than we believe. It has carcasses. Love has carcasses too, and most of them are road kill.
A man tried to self-immolate at the Ramlila Maidan to show his frustration with our government, to show his love for our country. Someone turned the switch on the microphone and yelled, "This is how the common man feels. This is how much the common man loves his country." I wonder if the people watching cheered to celebrate this expression of utter frustration or they ran in to save this man from burning himself to death. Story books can glorify immolation in the name of love, whether it is for another person or a country, but what they don't tell you is that love kills in softer ways.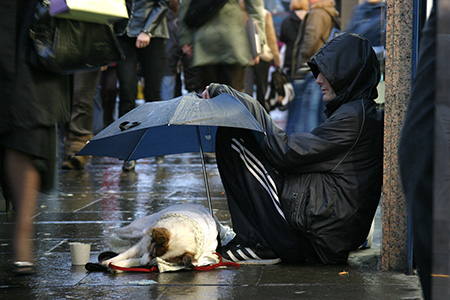 Don't ask the beggar on the road; instead, ask the man who earns well, pays taxes, and gets little in return.
Love can kill you by suffocation. It feels like you're choking on a bone that you can't cough up but can't swallow either. You are constantly agitated, something feels incorrect the whole time, and then it grows on you that this could be fatal. You can't stop coughing and your face turns red, your eyes water. You open your mouth wider, cough deeper, but that bone doesn't budge. You wrap your palms around your neck and everyone realises that you're choking, that you need help. People rush to your aid, ask you to move on, or say that nothing can be done about this boy, about this city, about this system. The only way is to forget it or get used to it. How does one get used to suffocation? You should ask every corrupt man in India—surely guilt must feel like a bone in your throat. I fear they'll answer it with a question: what guilt?
The fondest memories are with old flames, but flames die easily and the room is left smelling of burnt words and cheap cologne. India cheats you much like an old lover. Promises that were made are just broken prayer beads flung in a dusty drawer, robbed of all their holiness. It cheats you of your money—don't ask the beggar on the road; instead, ask the man who earns well, pays taxes, and gets little in return. Everyone thinks the government is troubled, but no one cares that the bones in our necks have created more than one billion beleaguered human beings.
It is said that lovers are two bodies, one soul. Even if one of them exploits the soul, the other is left with a tainted one. Love needs boundaries to save severed souls, especially if the soul in question is the one India shares with its 1.21 billion people. The government facilitates, directly or indirectly, the disparity in wealth and health amongst its people and the people have hardly been taught to respect the system enough to get involved, take charge, and make amends.
Amy Winehouse wasn't incorrect when she sang love is a losing game. Hate may kill more, but one expects hate to cause harm. Love, on the other hand, enslaves you and cripples you to such an extent, you accept your fallen self and get accustomed to the hole in the middle of your chest that will rise up to your throat and your fighting voice will be silenced until hell freezes over.