Manthan is the annual street play festival organised by Verve, the street play society of Shaheed Sukhdev College of Business Studies (S.S.C.B.S.), University of Delhi. Unlike other street play festivals, Manthan is not meant to be about performances in renowned amphitheatres, neither it is about hefty cash prizes. It is an effort to spread a message of hope and revival, to spur people towards transformation with the belief that the power lies within them.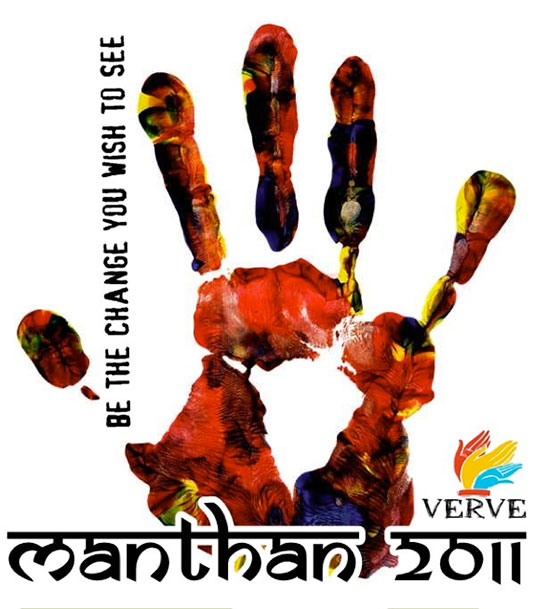 Manthan 2011: Feb 1 to Feb 11, 2011.
Through Manthan 2011, the organisers hope to reach out to young people, to get them thinking about issues that matter and to recognise their responsibility towards their community. 15 colleges (300 students) of Delhi University, I.P. University and I.I.T. Delhi have agreed to perform towards this cause. Each college will be giving a minimum of two performances during the month of February. Each performance will be of the duration of approximately 20 minutes, followed by a discussion with the members of the audience, which will conducted by community leaders and N.G.O. workers. Certificates of appreciation will be presented to the best speakers from among the audience.
The last day of the festival is February 11, 2011, and the various plays will be staged in different public places and schools across New Delhi. For more information, visit the Manthan 2011 web site and Facebook page.