A Book of Light, a collection of stories about living with someone with a mental illness or infirmity, edited by Jerry Pinto, allows us to look into the inner lives of families in which one or more members have a 'different mind', and the upheaval that causes in the lives of people around them.
It's a deeply disturbing and eye-opening book, that doesn't shy away from talking about a subject as taboo as mental illness, and gives us thirteen stories of struggle, resilience, and unconditional love. Compiled and edited by Jerry Pinto, this short yet powerful book is his humble attempt to humanise mental illness and encourage a very basic acceptance of its prevalence. It forces us to confront our own biases, look our carefully crafted ignorance in the eye, and come out of the bubble of privilege we inhabit.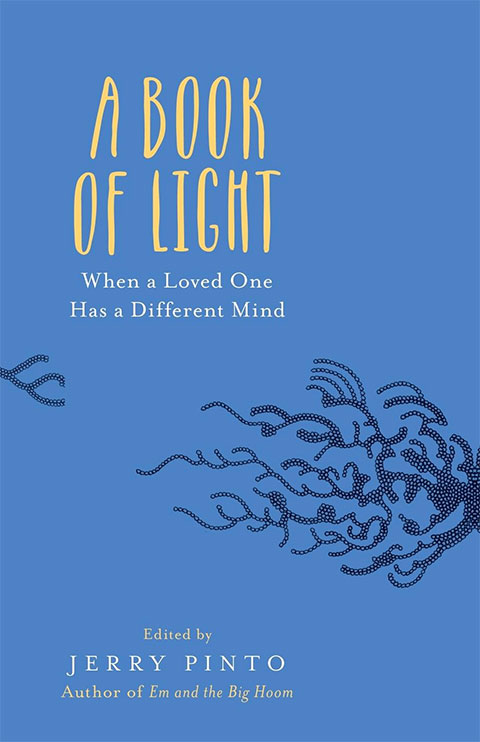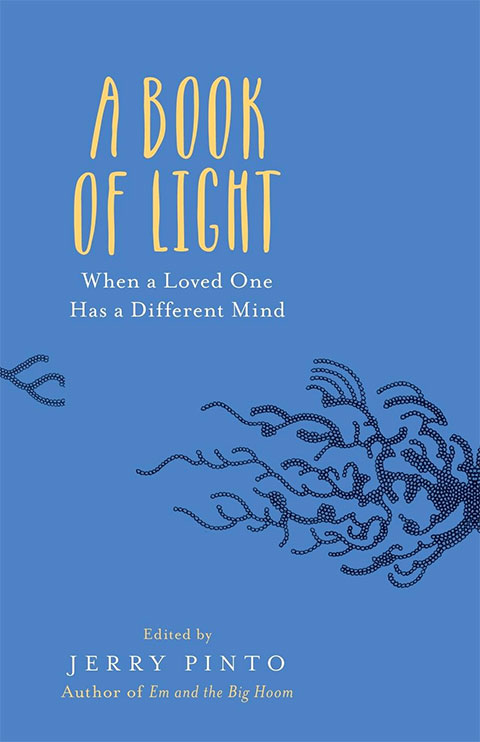 A Book of Light
(
Purchase
)
The stories in this book are as different as one would expect from an anthology. Some of these stories, written by seasoned authors, allow you to feel their pain and helplessness and admire their unbeatable spirit. Others are not nearly as well-written, but the rawness adds a touch of realism to the stories; after all, it could have been written by any of us. There are stories of depression, bipolar disorder, schizophrenia, and alcohol addiction, and the havoc their varied manifestations can cause. Multiple attempts at self-harm and suicide, sometimes mortal threats to the authors' own lives, the embarrassment that comes from the abject inability to care for oneself, the awareness but also lack of control over the disease, are some of the elements that the book sheds light on.
Some of the authors are convinced that they have done as much as they could, and some wish they knew and understood the situation better. Yet others wish they had been less cruel. Some admit that they distanced themselves from the pain, and treated the ill family member as a burden they couldn't forget no matter how hard they tried, and now regret the fact that they never made an effort to reach out. Some stayed and loved the ill family member with all their heart, embracing (and even glorifying) the drudgery of taking care of them. Others were more resigned and cared for their family out of nothing more than a sense of duty. Some express relief that the ill family member is now dead and gone and others are devastated and haunted by their passing. The range of emotions, the myriad ways of dealing with a similar situation, and the various levels of dysfunctionality that the writers are willing to admit, is a lesson in how different we can be from one another. Yet, the inevitable suffering of each situation, the understanding that the other person is helpless, yet having strong pangs of self-pity, and the sheer surprise at the fact that it happened to you also shows how alike we are. Another thing that becomes abundantly clear is that dealing with such a situation is always a work in progress. Not one of the contributing writers in this anthology has a sense of closure. Sometimes all they have are unanswered questions.
Some of these stories are written by authors whose parents or sibling have been afflicted with a disease that they could hardly understand. They were born into an atmosphere that they understood was different, but could never really comprehend. Their formative years were spent seeing their family suffer, sometimes having their life threatened, and sometimes having to provide round the clock care to the affected member. They grew up too fast, and the loss of their childhood still leaves them bitter. They never got the love or attention they thought they deserved, and sometimes, it makes them resent and even hate the ill family member, despite their understanding that it is not their fault. One of the authors had a fairytale love story till suddenly it vanished into thin air, and she is shocked that she didn't see it coming. One had an uncle she loved but was never allowed to show affection to. So many of the authors did all they could to help, yet the ill family member committed suicide, and they feel broken that it was all for nought. Some of the authors had only the slightest inkling that something was wrong, and it was only years later that they really fully understood. Some of the authors are grateful for family and society for stepping in and providing a support system, and some are appalled at people's apathy and judgment.
One of the things this book deals with marvellously is that fact that it manages to tell these stories without commercialising sorrow and pain. It simply tells the stories of people who were thrust into a situation without an understanding of it and dealt with it in the best possible ways they could. The stories retain the writing style of the contributing author, which is great editing on the part of Jerry Pinto. For some of these writers, being able to put their story in writing becomes catharsis, for others, it is a painful reliving of a memory they'd rather store away in a Pandora's box somewhere. And yet here they are, these incredibly brave and intensely personal stories, shared selflessly with a sympathetic but largely wilfully and blissfully ignorant society.
The two stories that stand out in this anthology are 'The Man Under the Staircase' and 'Roger, Over and Out'. Both stories are somewhat heartbreaking, but they are beautifully written. They really allow you to get lost in the life of another person, and leave you with a smile at the end.
At 170 pages, this book may look like it's a quick read, but the nature of the stories forces you to stop and digest each one. After finishing the book, one can't help but wonder: what would I have done if it were someone I loved?
[Speaking Tiger Books; ISBN 9789386050205]