Devashish Makhija is a man of stories. A writer and filmmaker based in Mumbai, he has worked on films such as Black Friday and Bunty Aur Babli, and his own film Oonga (starring Nandita Das) premiered at the New York Indian Film Festival in 2013. He has written two bestselling children's books and Forgetting, an anthology of short stories written by him, was recently released by HarperCollins India.
Read on for excerpts from a quick chat with him about Forgetting, and the novel he is currently working on—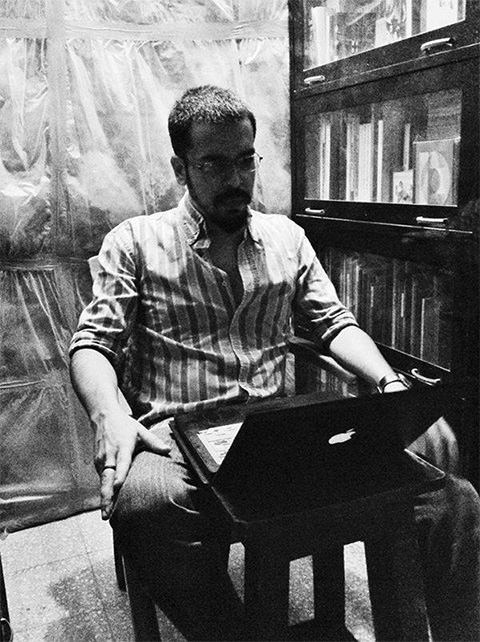 "I don't like to romanticise the past, because it's not real." Photograph by Arun Kale.
Was it easy to find publishers who were willing to publish an anthology of short fiction?
No. Nobody publishes anthologies; a lot of publishers just tell you that it's not their policy to do so. I sent it out to everyone from Penguin to Hachette, and some of them really liked my stories, but they said they don't do anthologies—unless you're a big name. Penguin publishes anthologies by more established names. Someone asked me to send my book to Mita Kapur, who is one of the biggest literary agents in the country, and she loved it. She said that she didn't represent short story writers, but she loved my stories, and she's the one who made it happen. At one point, Amaryllis and HarperCollins both wanted my book, and Amaryllis outbid HarperCollins—when I say outbid, I mean by ₹5,000 (smiles). Mita reckoned that since they were a smaller, younger company, they'd be more enthusiastic about promoting my book, but then they ended up shutting down in another two years. My book was scheduled to be out in 2012, but after Amaryllis shut down, I went back to HarperCollins, who still wanted the book. And it's finally come out now.
Why Forgetting?
To be very honest, my stories are about such different things… one is about a little boy caught in the crossfire between Hindus and Muslims in December 1992, another is about what makes an adivasi consider becoming a Naxalite. Yet another one is about my old father and how he lives alone at the age of 73 in Calcutta. There are stories that are political, and stories that are deeply personal, and at first, I couldn't really find any common link between the stories. But over time, as I lived with the stories, I realised that there must be something, otherwise why would all these stories come through me?
I found that all of them are about people trying to break out of a status quo that they're tired of, people trying to forget a past. The stories are about people's pasts, but not in a nostalgic way. Personally, I don't like to romanticise the past, because it's not real. But because we have this concept of time, and therefore memory, and we capture it through films and photographs, we tend to get attached to a past that actually has no meaning any more. Therefore, Forgetting. All these characters are trying to fight this concept of time in their own ways, to forget, to find a way to move on, to inhabit a new place, a new life, a new belief system. This thread seems to run through all my films as well.
Because we have this concept of time, and therefore memory, and we capture it through films and photographs, we tend to get attached to a past that actually has no meaning any more.
The book has all of 49 stories. For how long have you been working on these stories?
I wrote them over a period of six to eight years. The number was 24 back when Amaryllis was going to publish the book (laughs). But I kept writing, and I had more stories by the time I went to HarperCollins.
Isn't that even more unusual? A publisher agreeing to release an anthology by a relatively unknown name, with that number of stories?
Yeah, but some of them are very small, like half-page stories. But a lot of other publishers had a problem with that as well. They said that I had not stuck to a certain format, and that made it hard for them to conceive the book. Even the best authors, like certain filmmakers, are forced into a bracket, so that it's easier to package the book. Many publishers asked me to pick just one thing, like the Bombay underbelly, and write about that. But just one thing doesn't excite me. Some stories are one paragraph-long, and there are others that are 38 pages long. You put them all together and it's 49 stories. I can't help it, that's just how it turned out.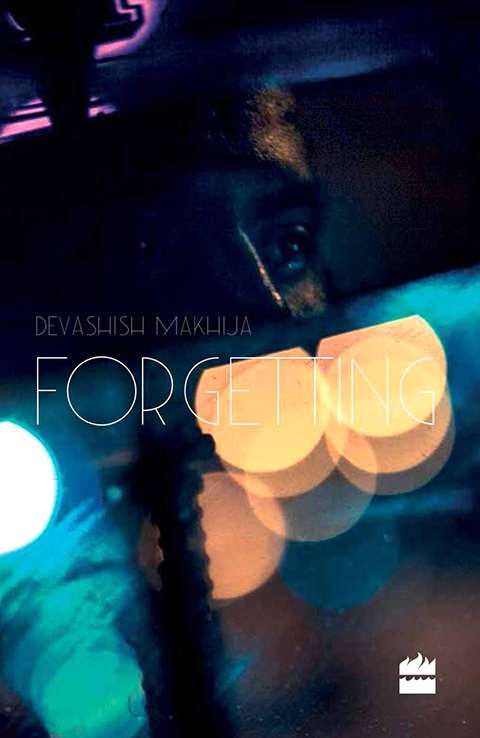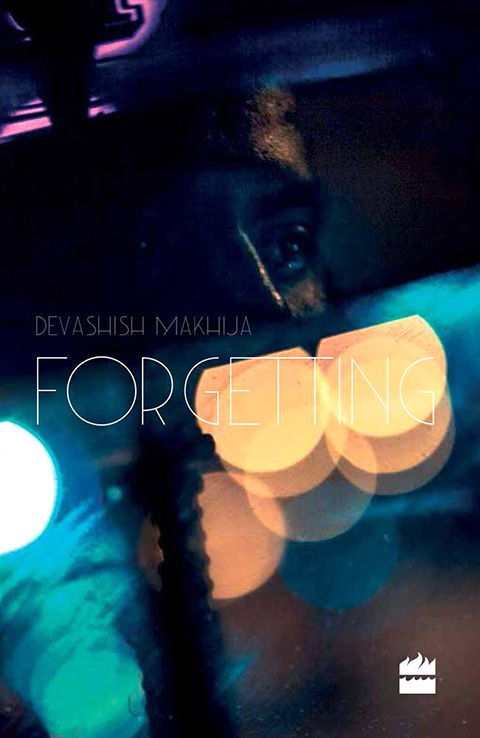 Forgetting
by Devashish Makhija
Tell me about the novel you're currently working on.
The novel is rooted in all the research I did for my film Bhumi, which never got made. It's a story of a Kashmiri boy, a boy from Sitamani, which is in north Bihar, on the Nepal-Bihar border, and a boy from Assam. Through these three lives, I'm trying to study the failed politics of these three areas. These three boys turn their backs on the local politics, and try to find a new future. And because they're from these regions, their histories don't allow them to gain that escape velocity; they keep being sucked back in. [It's] just the pointlessness of being Indian.
Has it been commissioned by a publisher?
I did try to approach publishers. I've written the first 10 chapters and the treatment note, and I was told that if I can get someone interested, they might commission it, but publishing is going through a very hard time. It's worse than film. Books don't sell unless you're in a Chetan Bhagat kind of space, and even if they do, publishers can't commit until you show them the entire manuscript. Even with my short stories—until I had them all completely finished and spiral-bound, no one was willing to commit to the project. I'm hoping that if Forgetting does well, it might make things a little easier for my novel.
—
Click here to read Butterflies on Strings, an excerpt from Forgetting.
Click here to read an in-depth interview with Devashish about growing up in Calcutta, working in advertising, his early struggles as a filmmaker in Bombay, working with Anurag Kashyap and Manoj Bajpai, the making of Oonga, and that one terrifying night in December 1992 that still casts a shadow over his life today