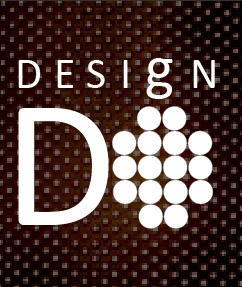 Design Do will take place from February 1-4 in Mazagaon, Mumbai.
Design Do is a new event for creative professionals in Mumbai. Hosted and curated by At-Tin, a Mazagaon-based contemporary design studio and store, the aim of the event is to create a platform for architects, independent designers, and design studios in the city to showcase their work—specifically work that revolves around functional objects—and encourage discussions about how designers can contribute to public spaces in Mumbai.
"Such events are always important for the design community, and a young design firm such as ours is always looking for platforms like this to showcase our work," says Jasem Pirani of MuseLAB, one of the studios participating in the event. "We are looking forward to meeting and engaging with other designers and artists and seeing the kind of work and language that they have developed. Hopefully, we can collaborate with one or more of them as well." MuseLAB will be showcasing their project 'pet-table', a unique, functional table that was inspired by tales of people who have and love pets.
The event is endorsed by the Association of Designers of India, and is open to all design professionals in Mumbai. It will take place from February 1-4 at At-Tin, and will feature the following participants: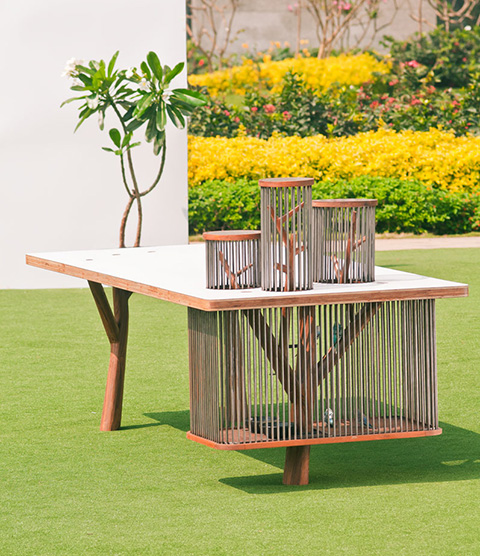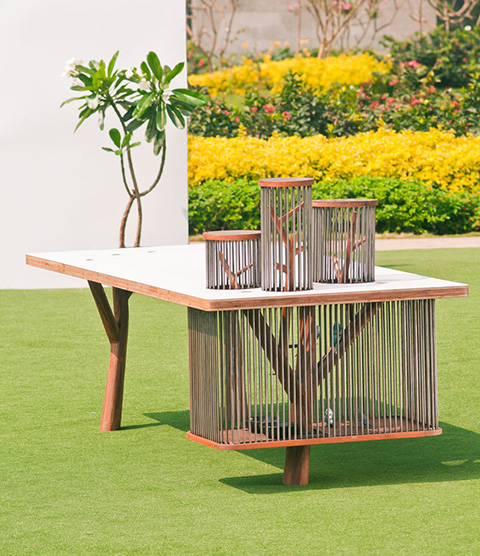 MuseLAB's 'pet-table' will be one of the projects showcased at the event. Photograph by Sameer Tawde.
– Ajay Shah (Ajay Shah Design Studio)
– Nitin Barchha and Disney Davis (The Whiteroom Studio)
– Jasem Pirani and Huzefa Rangwala (MuseLAB)
– Anand Bhave
– Anand Prabhudesai
– Yashashri Teklar Shidhankar
– Rachna Rastogi Sen and K K Muralidharan (Xheight Design Studio)
– Farzin Adenwalla (Bombay Atelier)
– Anu Tandon Vieira (The Retyrement Plan)
– Pooja Malhotra and Gopika Parekh (The Fuchsia Lane)
– Aziz Kachwalla (At-Tin)
Event Details:
Venue: At-Tin, c/o Carmech, 129T Old Anjirwadi, Next to Saifee Burhani Park, Mazagaon, Mumbai (Phone: +91 98 92 018259)
Date: February 1-4, 2014
Time: 11 a.m. to 7 p.m.
Click here to R.S.V.P. and read more about the event.