Human beings are voracious social animals, and it's not surprising that our relationships with each other are getting progressively complex. With her second book Happy Birthday! and Other Stories, Meghna Pant has brought to fore these complexities in the form of 13 short stories.
In the book, the juxtaposition of difficulties faced in interpersonal relationships with Mumbai—a city that cradles the dreams of thousands of people—is quite a beautiful one. Mumbai is a quiet, central character that helps nurture these stories and gives them credibility, something that may not have been possible had the author chosen any other location.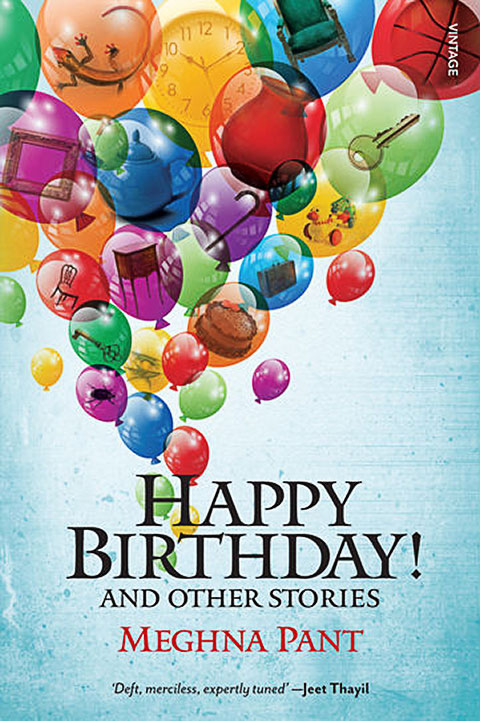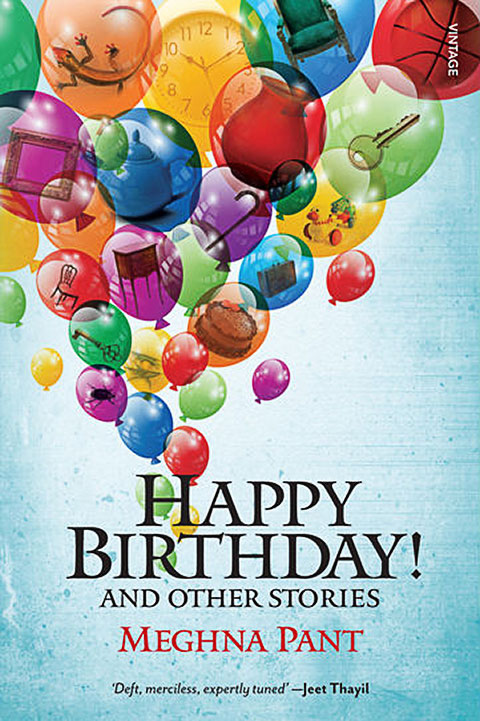 Happy Birthday! and Other Stories
by Meghna Pant
Along with the city, there is a common theme that binds these stories: the relationship between opposites in a community. The interaction of a poor slum-dwelling girl and an affluent young girl on the same basketball court, the generation gap that a father faces as he renounces his childhood memories that seem too simple now for his N.R.I. son, the emotional turmoil that a woman feels as she is stuck in a loveless marriage with a philandering husband, the difficulties of a father who has to reconcile with the whims of a daughter who has recently returned from America. Not only has the author succeeded in creating an eclectic mix of stories that bring to the fore the mechanism by which humans operate when they encounter unfamiliar people and situations, she has also employed the use of striking metaphors to elaborate upon the emotional upheavals that one would go through.
Some stories may move the reader more than others, one such being The Hoopsters, which talks about a slum-dwelling girl who is part of a basketball team comprising of other girls from the slums. They compete against rich girls who have access to many more amenities than they do. The story is an interesting social comment on how the rich regard the poor in the country, blaming them for the state of their poverty, and ends on a poignant note. Other stories worth mentioning are Dented and Painted Women, Shoulder Blades, and Happy Birthday. With her writing, Pant has proved that she has quite a keen eye when it comes to observing the behaviour of people, especially in a country as socially and economically diverse as India. One thing that did leave a lot to be desired was the author's exploration of the "foreign-returned" angle, wherein she mentions Indians who come back to the country and are shown to be in a state of confusion about how the country works. The view seems a little one-sided since it seems to paint all N.R.I.s with the same brush—that of disconnected, sometimes obnoxious children returning back to their motherland, which in reality is not always the case. However, it is commendable how well Pant has highlighted the plight of women in the country without being a vociferous feminist about it or making women look like weaklings, unable to decide for themselves. In that regard, she has managed to strike a balance which is usually difficult to achieve.
All in all, Happy Birthday! is an interesting read that leaves one feeling emotionally consumed. Whether or not the reader identifies with each story and the way it progresses, he or she is sure to find the plot alluring. Meghna Pant has presented commonplace scenarios in an uncommon manner, without passing judgment or trying to compartmentalise or criticise the decisions made by her protagonists. She leaves the decision-making to the reader, thereby offering a compelling insight into the lives of people around us.
[Random House India; ISBN 9788184004038]