It was the blood that had got Kabir interested in the man. Not the word but the stain on his letter.
No one would believe him at first.
Had he imagined it?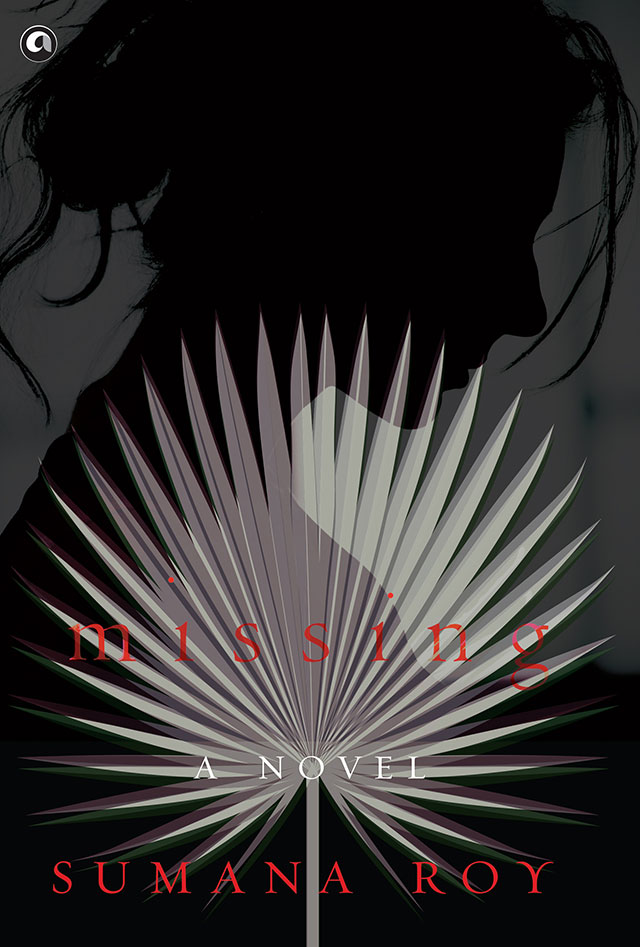 Missing
is Sumana Roy's debut novel (
Purchase
)
The archives, especially the colonial archives, had been ordered and maintained in such antiseptic environments that even the bloodiest deeds took on an ecclesiastical aura. Kabir had spent the entire night zooming into the micro-film until the blood-stained thumbprint became a personality in his eyes. This was more than nine months ago, and the morning had been inaugurated with a phone call to his mother in Siliguri. She, for whom mornings were always untimely, like a creditor who had arrived for collection before the due date, had taken her time to respond. This was the only time in the day when she allowed herself to be a child. Sleep, its last remnants, was her last attachment to her childhood, her early life in the mountains which now seemed like it belonged to someone else. Words refused to come out of her so early in the morning—they needed their time, like stool. And so Kabir had been hurt, he still remembered, by her lack of enthusiasm at what he considered to be a life-changing discovery in his twenty-four-year-old life.
But that was then. Now his life had been hijacked by the need for the backstory of the bloody thumbprint. No British university would offer him a scholarship for what was only an adolescent speculation. His mother had, as always, come to the rescue. Their son had never asked for anything in his childhood, she explained to the silent sponsor, the father who would sign the cheque.
'His research will be the toy that he never wanted from us as a child,' she'd told him.
And that was how it had been. The last nine months seemed like a lifetime at times and sometimes also terribly short. What had begun as a local patriot's curiosity about the history of the Hill Cart Road, the road that linked the Darjeeling Hills to its foothills in Siliguri, had turned into a quest for the story of one of the British engineers who went missing in 1839, the year its construction began. Hill Cart Road was part of National Highway 31A now, and the tea gardens owned by his family fell on the old route between Siliguri and Darjeeling. A blind father without siblings, and a working mother devoted to her private utopia—Kabir called it the 'Equality Rap'; the speed at which his mother wanted an equal world was possible only at the artificial and rushed speed of rap music—had meant that Kabir had begun looking after the tea estate since he was fourteen. (His mother, who decided everything for everyone in the family and its hinterland, believed that one turned into an adult at fourteen.)
A hundred and fifty years after its construction, Hill Cart Road had become unrecognisable.
A hundred and fifty years after its construction, Hill Cart Road had become unrecognisable. Landslides had sundered the body of this earthworm into parts so that these units had become fragments of islands, connected to each other and yet not quite. The government's arriviste fascination for the new had meant that two new routes to Darjeeling had been created, the first through the curves and bends of Pankhabari, the other, more recent, through the prefatory beauty of Rohini. Hill Cart Road, parts of it abandoned, had become a sleepy leviathan that its patrons and benefactors hoped would one day rise back to life. The family tea estates were, fortunately, close to Tindharia, till which the road was sober and brave.
One day his mother's colleague, whom he called Ajay-kaku, came home. He, a bachelor, was a quiet admirer of the blind poet. Kabir was fond of the man for he treated him as an equal. Ajay-kaku carried a book for him always. This time it had been a collection of letters written by Englishmen and women in 1839. The book, as always, was a preface to Ajay-kaku speaking on a subject of his choice. Lately, he confessed, he'd been thinking of Hill Cart Road.
'It all began with a student coming to me with a photocopy of a thank-you note in old-world handwriting. What was it? I asked. It turns out that this was a thank-you note written by a British engineer employed to build Hill Cart Road in the mid-nineteenth century. Sonam, my student, says that her family—I mean her ancestors—shifted from Nepal to the area near Gidrapahar more than a hundred and fifty years ago. This man, the British engineer, had been rescued by Sonam's ancestors—they had found him unconscious; it might have been the leeches, who can tell? The man and his desperate homesickness had become a part of their family lore, this rescue of a white man who built the Hill Cart Road. The thank-you note, with the silverfish-eaten signature of the grateful man, now hangs in their drawing room in Kurseong. That is how I became interested in Hill Cart Road.'
Kabir wished that his father had Ajay-kaku's curiosity about the world, but his seeming lack of interest in the world and its movement had made him a statue, at least in his eyes. He had complained about it to his mother a few times, until she, always unobtrusively, her husband's advocate, explained it like only she could, 'Ajay-kaku is a historian, only the movements on earth matter to him, his life is bound by the Space-Time axes. Your father is a poet—what is invisible, what cannot be seen is the subject of his curiosity.' The invisible, unless it's a ghost, is of little use to a child, and so his father became a radio to little Kabir, a useless toy in the age of television.
As always, Kabir's curiosity had hijacked the evening. Ajay-kaku was compelled, by Kabir's pleas, to condense all that he had read for months into a semi-thriller about the construction of Hill Cart Road. The next few days had passed in a daze—Shibu couriering food from Pradhan Nagar to the university's Raja Rammohunpur campus where Kabir had camped at the bachelor's untidy cave. What had followed the lightning curiosity of that evening were months of bureaucracy, superintended by his mother, of letters exchanged between university admin, strangers who spoke as friends in emails, advising about application processes and possible grants and scholarships, but all with the detached goodness of traffic policemen.
When the time had come for Kabir to leave for England, Ajay-kaku, who had never travelled outside Bengal, said, 'What an irony it is that to research about a road you live on, you have to travel to another continent.'
Extracted from Missing by Sumana Roy with permission from Aleph Book Company.