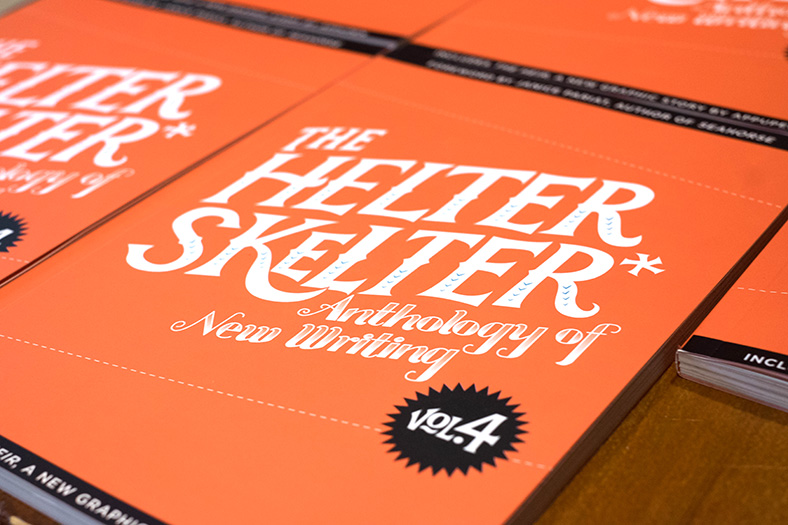 The Helter Skelter Anthology of New Writing: Volume Four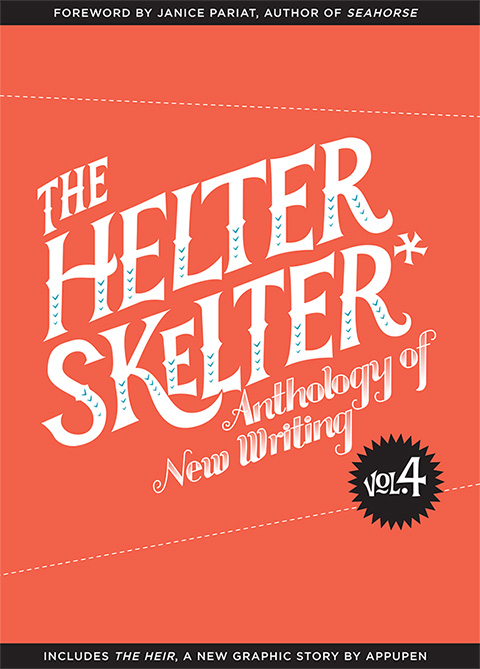 Helter Skelter Magazine's New Writing section was started in 2012 as a way to promote emerging writers and poets in India; to create a space for original, fresh short fiction and poetry.
The first three volumes of New Writing have seen teething troubles, missed connections, black cats and street lamps, and a whole lot of strange love. Vol. 4 is Helter Skelter's first print edition and features original writing handpicked by Janice Pariat, Nitoo Das, and Jerry Pinto.
Click here to purchase the anthology and to know more about Volume Four, the contributors, and the stories and poems that make up the book.