Always On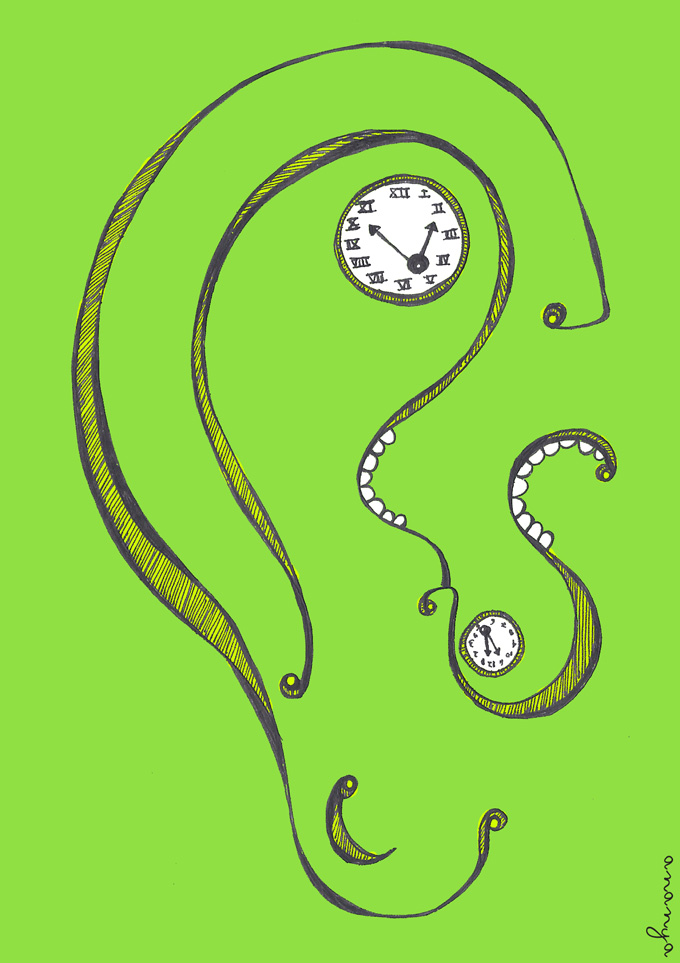 "Hold on," he says, as I wait.
I know it's not polite to listen in
But no one's looking, at any rate.
He sounds different, as he is joking
with a colleague. When we talked
Across the miles it was not about work.
Usually. Now across time zones I've walked
In the middle of my night to talk to the shirk.
Compressing my day in a twenty-minute call
I feel the pressure to have a day worth talking about.
"Tell me more," he says. Was this Scherzade's wall
too? If I flip the phone, take the listening route
I meet the dial tone. Now we know the other more.
So silly, sweet nothings we murmur in that ear.

Nupur has a rather prominent funny bone. She has a B.A. English (Honours) degree from St.Stephen's College, Delhi, and an M.B.A. from the Faculty of Management Studies, Delhi University. She has hopped from sales to advertising to media, her first love.

Ananya is a design student and dog lover. When she's not busy drawing odd faces, she loves munching on some grape-flavoured Tang while keeping her stationery intact. She has a weakness for fine-nibbed black pens and
handmade books.