Contest: Highway on My Plate
Adapted from the popular T.V. series by N.D.T.V. Good Times, Highway on My Plate is an in-depth guide to dhabas and other roadside eateries across India, as presented by hosts Rocky Singh and Mayur Sharma. It is a book that gives you a glimpse of how diverse the food culture in our country really is.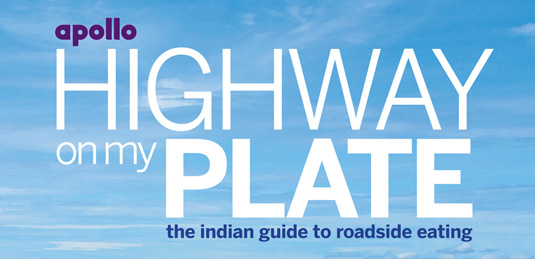 Read our review of the book and answer one simple question to win free copies of the book, signed by Rocky and Mayur themselves!
(The contest expired on March 1, 2011. Winners will be announced soon!)