The Chase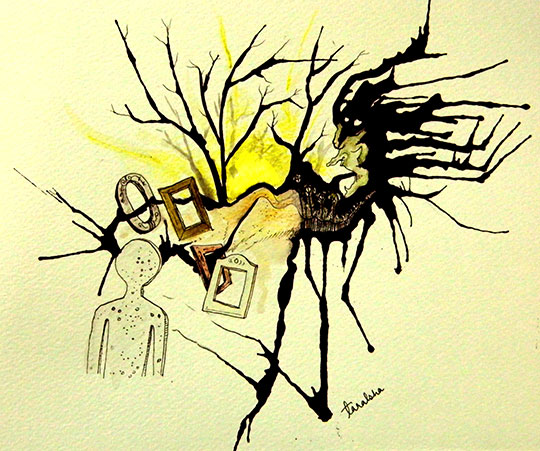 At the very end
Of the race
Comes paradise;
It's not a sure prize,
Nor a petaled road,
But it's a promise
Stretching like
The sandy dune
Giving blurred mirages
Of an unyielding dream;
As you feel it
Within your reach,
It slips away
Like an ice cube
On a feverish palm,
Vanishing quickly.
It's time to wake up
After the vision,
Leaving behind
An empty ache.
Many empty photo frames,
Lonely winters,
And a happier past.
Time's blunt edge
Traces you out of youth,
Like a knife on thermocol,
Leaving behind jarred ends
And bits of you
Scattered in memories.
Mundane connections
And social protocols
Bother and prod.
Yet,
You don't long for
A glorious future anymore,
You are content
And you wait
The bright light
At the tunnel's end.
As the Sun crosses over,
Yielding the night,
Distant street lights
Cage shadows of
Stern iron fences
On the side walk
In silence
And no mercy.
The witch's gaping mouth
Gobbles you clean
And spits out
The bones
For little children to
Gather and play.
There are no answers given,
no map to follow.
Nobody knows about
The road to paradise
While the chase continues.