One a.m., O-10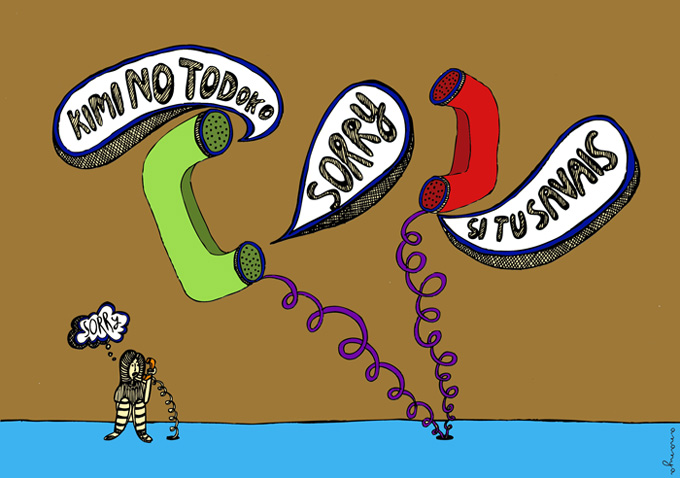 Two states. Two phones. Two voices.
One conversation. That I'm not part of.
But I listen. Every night. To an unknown tongue.
I just listen.
Mallayalam sounds like
Japanese. On days I'm drunk with anime.
Kimi no todoke. Though, sometimes, like
French. On days that smell of figure poetry.
Si Tu Savais.
She cracks a joke. I can hear his laugh.
He teases. She blushes. On this side of the phone.
They talk for hours. "Sorry" in English is only
What I can make out.
Sorry, I shouldn't be listening.

Sohini is currently pursuing B.A. English (Honours) at St Stephen's College, Delhi. When not daydreaming or studying, she spends her time pouring over poetry and picture books. She has recently won the first prize for poetry in the Unisun-Reliance TimeOut Writing Competition. Sohini is also an ailurophile and wishes that the cats would talk back to her.

Ananya is a design student and dog lover. When she's not busy drawing odd faces, she loves munching on some grape-flavoured Tang while keeping her stationery intact. She has a weakness for fine-nibbed black pens and
handmade books.