Exciting Prizes to Be
Won Today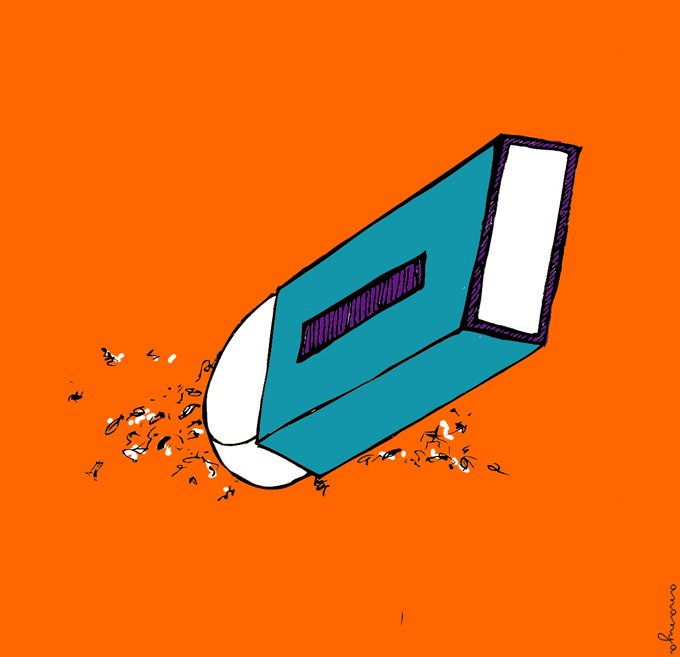 This call of yours now
has just put me in some place
I've never been before
and I'd rather not be in ever.
It has changed perspective,
which was iridescent
and shimmering with
chances and possibilities.
The land turns gray
when the sun falls down.
A simple definitive negative
has been uttered between distances
and erased a line
I never knew didn't exist.
This changes everything.
My brokedown palace.
My shambles.
My dark and stormy night.
This should have happened later.
I wish you had waited for later.

Diana is an editor. She likes freshly baked bread, Kahlúa, the Oxford comma, and never gets tired of staring at the sea.





Ananya is a design student and dog lover. When she's not busy drawing odd faces, she loves munching on some grape-flavoured Tang while keeping her stationery intact. She has a weakness for fine-nibbed black pens and
handmade books.